Youth step out of the box with Equip Online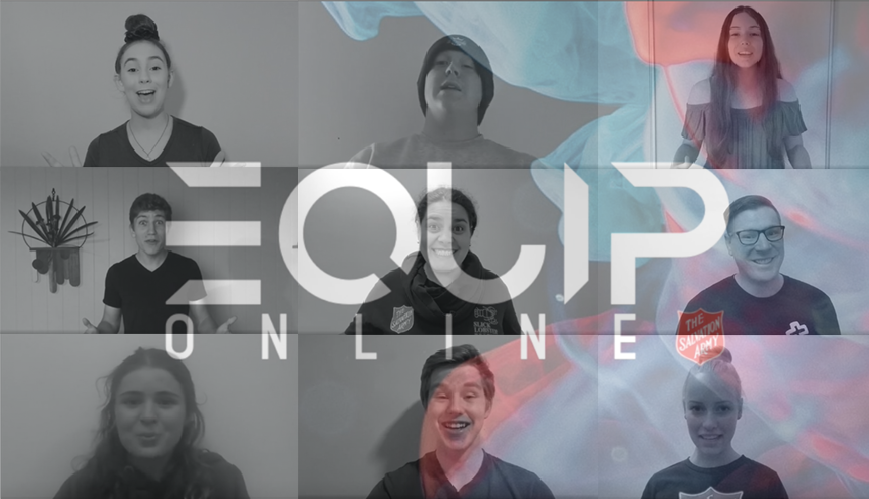 Youth step out of the box with Equip Online
25 August 2020
Youth and young adults from across Australia will take part in the first EQUIP season next week, where they will learn, fellowship and grow together online.
By Jessica Morris
Young Salvos are more determined than ever to "live, love and fight alongside others", and a pilot of the online learning platform called EQUIP will empower them to live out their love for Jesus through their gifts.
The National Youth and Young Adults Team will launch the first virtual EQUIP season on 31 August, utilising videos and group Zoom calls to develop unique skills in participants. More than 70 young people from across Australia will participate in the pilot and learn from leaders across The Salvation Army.
"Traditionally, ministry often requires young people to fit into a box ... like, 'You like computers, so join the tech team'," said Auxiliary-Lieutenant Adam Purcell, Territorial Secretary for Youth and Young Adults. "EQUIP is about young people creating their own boxes [using their unique gifts] in a strength-based approach."
At no cost, participants will specialise in streams including 'Leadership', 'Speaking your Story' (spoken-word poetry), 'Media and Communications', 'Songwriting', and 'Dance, Social Justice and Photography'. Each stream will also work on a group project, where they will identify how they can utilise their gifts in their own community.
"There are three components to our streams – the head, hearts and hands," said Adam. "They are skills-based; they address how we live out our gifts and how it impacts their personal discipleship, and they look at practical application."
Salvos in the former Australia Eastern Territory will be familiar with the youth camp called 'Equip', but rather than simply making EQUIP online a substitute, it will be an ongoing virtual ministry with the second EQUIP season to be held in the new year.
"Video-based interaction is very natural and normal for young people. If we want to look at ways how can we can continually engage with young people to equip them for mission, using video-based courses, and putting them in groups to journey together for real practical outcomes [is ideal]," said Adam. "We asked, 'What would it look like to equip young people 52 weeks a year not only one week in a camp environment? So COVID provided us the opportunity to do something we had dreamed and talked about."
Delegates can also look forward to the launch of EQUIP TV in September, where young people will share how they use their unique, unusual and occasionally random gifts (like Crossfit!) to change the world for Christ.
"Young people are the best for reaching young people," said Adam. "EQUIP is about taking what God has gifted us with and putting it into everyday life, like Romans 12 says."