Farewell and thank you to long-serving editor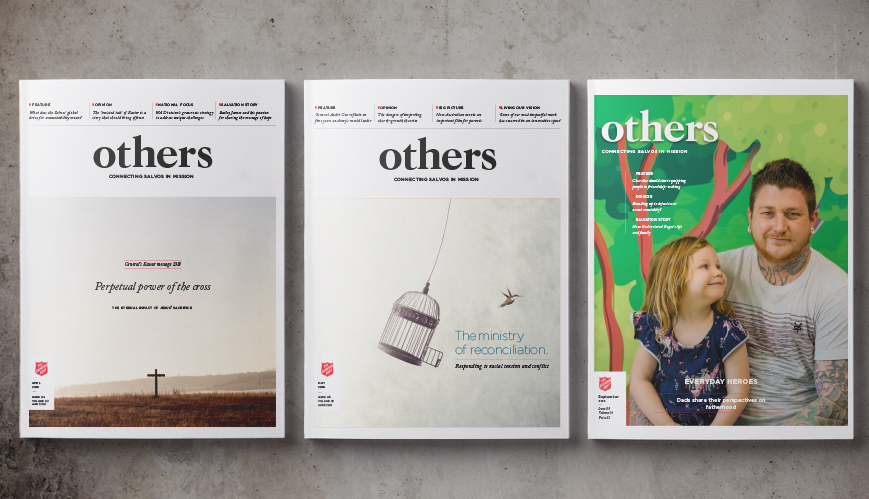 Farewell and thank you to long-serving editor
26 August 2020
'Others' magazine replaced the territorial magazines 'Pipeline' and 'On Fire' after the two Australian territories merged in 2018.
By Lieut-Colonel Laurie Robertson
As part of the continuous review across The Salvation Army in Australia, and with a focus on better stewardship throughout the territory, a leadership decision has been made to discontinue the print edition of Others monthly magazine.
As such, the September issue of Others will be the final monthly edition. It is available on the Others website in a PDF version. 
Others Online will continue and over the coming months we will look to produce a quarterly, different format, printed Others. Further announcements on this will be shared through Others Online.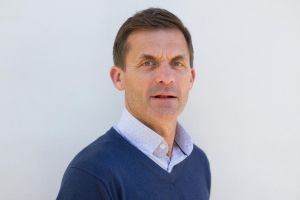 Scott Simpson served The Salvation Army in editorial and production for 13 years, editing Pipeline (2008-2016) and Others magazine (2017-2020).
Due to the internal restructure and changes to Others magazine, The Salvation Army has concluded the employment of Assistant Editor-in-Chief Scott Simpson. Others has been one of Scott's main ministry areas and was created by him and his team when Australia became one territory. It replaced the magazines – Pipeline and On Fire – of the former two Australian territories.
For the past 13 years, Scott has piloted the production of key territorial magazines including their digital channels. His integrity, love of Jesus, journalistic professionalism, passion for The Salvation Army to effectively share the Gospel message of Jesus, vision, organisational skill and inclusive team-leading has resulted in excellent printed and online magazines being produced.
During the past two years Salvo Publishing, Salvos Radio and Warcry/Salvos Magazine also reported to Scott. Two of these areas are also impacted by the review decisions. Salvos Radio will be ceasing production as of September and the territory will significantly limit book production.
It has been my privilege to minister closely with Scott during the past two years or so and his strong Christian faith and desire for The Salvation Army to be a life-transforming beacon of light for Jesus in Australia have deeply impacted me.
Scott's hope bringing legacy will long live on. On your behalf, I thank him for his Christ empowered ministry through his roles with us.
The decision regarding Others also affects Cristina Baron the designer of the magazine. I am so thankful for Cristina's creative skill and teamwork during the five years she has worked on magazines with The Salvation Army.
As we all pray for The Salvation Army's Christian ministry, employees, volunteers, adherents, soldiers and officers during these tough times, may we each experience a renewing and expanding of our faith and action, flowing from our loving relationship with Jesus.
Lieut-Colonel Laurie Robertson is the Editor-in-Chief