Scholarship to help Erin open up a 'whole new world'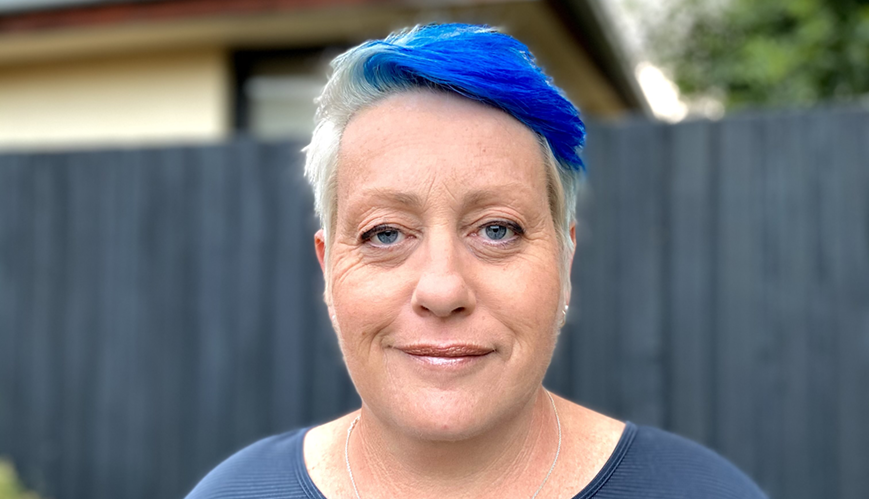 Scholarship to help Erin open up a 'whole new world'
23 November 2020
Lieutenant Erin Mains will use funding from the Eva Burrows Scholarship to receive a Masters in Therapeutic Arts Practice.
By Jessica Morris
Moonee Valley Corps Officer Lieutenant Erin Mains has been awarded the 2020 Eva Burrows Scholarship.
The prestigious award will go towards her training in the Therapeutic Arts – a key tool in her ministry at the Essendon-based corps' Recovery Church in Melbourne following the Black Summer bushfires.
"The Masters of Therapeutic Arts Practice would help me open up a new world for many of those who have lost the ability to live in this world," said Erin. "Mental health is very misunderstood in our society. I would like to help break down the barriers and help people explore different methods that encourage them to enter back into the community and feel a sense of value." 
Erin has been involved with Moonee Valley Corps for six years, initially as a cadet and as a corps officer since 2016. She values strong relationships with community services, including local nursing homes, the police and Salvation Army services such as the SAES and James Barker House.
This wide range of experience has developed her passion for supporting people who are doing it tough mentally and emotionally. Within the corps walls, this is displayed when she ministers at Wednesday night Recovery Church – a safe place for people recovering from addiction, or looking for a place to belong.
"When I do any creative segments at Recovery Church I have the whole community eager and participating. It allows the community to express itself without the pain of words, without holding back because they may fear what others will say, the freedom within creativity lifts your soul," said Erin.
"This course would give me the skills to offer small group classes to the community to help them come back into community. It would enable me to have a further understanding of how the mind works and the things we can do to help with mental health as well as drug and alcohol issues. A safe space that guides but enables self-expression."
The inaugural Eva Burrows Scholarship is presented in memory of Australia's General Eva Burrows, the world leader of The Salvation Army from 1986-93. It reflects The Salvation Army's ongoing mission to empower female leaders in ministry and frontline work – a mission Erin connects with wholeheartedly as she expands her education in therapeutic arts.
"This type of knowledge can only help The Salvation Army, the chance to expand what we are already doing in the darkest areas of society, I think this is what God intends for us to do and to be part of," she said.
"We as The Salvation Army need to be looking for opportunities to help heal our communities, to help grow our communities and to show that we are part of the communities we are in. This course would give me the accreditation to start to do this."
Special thanks to Eva Burrows College for providing this interview.