Drought collaboration provides relief to those in need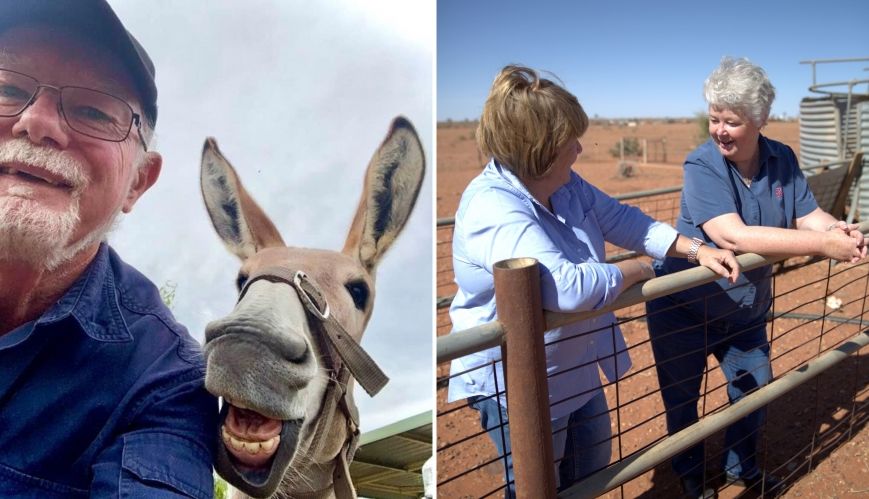 Drought collaboration provides relief to those in need
18 December 2020
Left: NSW sheep farmer John and his donkey, Biscuit. John says he's grateful to the Salvos for all their support throughout the drought. Right: Rural chaplain Major Robin Pullen chats to a farmer.
By Alison Pryor
In late 2018, as The Salvation Army was coming together as a newly unified national territory, it was invited by the Australian Government to deliver drought relief to impacted communities across Australia.  
Nearly two years later, as the Drought Community Support Initiative (DCSI) draws to a close, The Salvation Army has supported more than 29,000 drought-stricken households nation-wide, with recipients ranging from farmers to sale-yard and abattoir workers. Nearly $87 million in financial support has been delivered to date.  
As well as government-sourced funding, the Army has contributed more than $8 million in its own funds and donations since the drought began in 2011. This financial support was delivered to those in need by chaplains, Salvos Assessment Line (SAL) workers and corps officers, personnel or volunteers. 
Lieut-Colonel Lyn Edge, Secretary for Mission, sees the success of the project as a testament to how much can be achieved when people work together with integrity, compassion, respect, diversity and collaboration. 
"I would like to personally acknowledge Denise Thomas, Program Coordinator for the DCSI, Major Topher Holland, General Manager of the Strategic Emergency and Disaster Management unit, their teams and people from across the Army, for working together to deliver care and support to those in need. Australians are better off because of your work, by collaborating and responding nationally," said Lyn.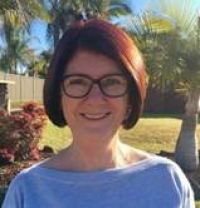 Denise Thomas is The Salvation Army's Program Coordinator for the Drought Community Support Initiative (DSCI).
Denise believes that the Army's approach of embedding within a community to extend much-needed help – both emotionally and financially – was essential to the project's success. "This is a good example of The Salvation Army working as one and demonstrating our incredible capacity to meet individual needs collectively," she said.  
Help was almost immediate in many cases. One such response has stuck in Denise's memory. 
"At 11am on Christmas Eve 2019, I completed an assessment with a farmer who had $15 in the bank, holes in his shoes, and said his three children understood and accepted that they could not afford presents for Christmas or anything special for Christmas Day. I contacted the local corps and the volunteer said 'that will not happen'. She wrapped a number of presents ... put together a massive hamper and provided a gift card to enable them to purchase some fresh food from the supermarket." 
The impact on the community has been considerable on many levels. Over and over, frontline assessors and chaplains who journeyed with people and helped to process claims were told that being 'listened to' was equally as valuable as being able to put food on the table and pay outstanding bills. 
One recipient said: "You have no idea what this means to us. We have never asked for help before. Things have never been so bad." 
Another said: "I got the drought payment the other day. I'd like to say that the Salvos are just awesome – through all this drought and disaster they're an organisation that has really done something for the community. I can't thank them enough." 
Topher Holland, General Manager of the Strategic Emergency and Disaster Management unit, said it had been a privilege to stand shoulder-to-shoulder with fellow Australians through the drought. 
"The support we have provided has been as diverse as the needs that are presented, from a cup of tea and a chat, help with paying the bills, or a friendly face of support, encouragement and advice each step of the way."  
He said he is honoured to have led the drought team and to have worked alongside Rural Chaplains and officers in rural communities, "... who have been pivotal in providing pastoral care and establishing relationships that bring hope, value, love and care for the people and families on the land."   
Alison Pryor is Internal Communications Advisor for The Salvation Army