You are here:
Home › News › 2021 › 01 › 12 › Salvation Army Fights On For Victims Of Fiji Superstorm
Salvation Army fights on for victims of Fiji superstorm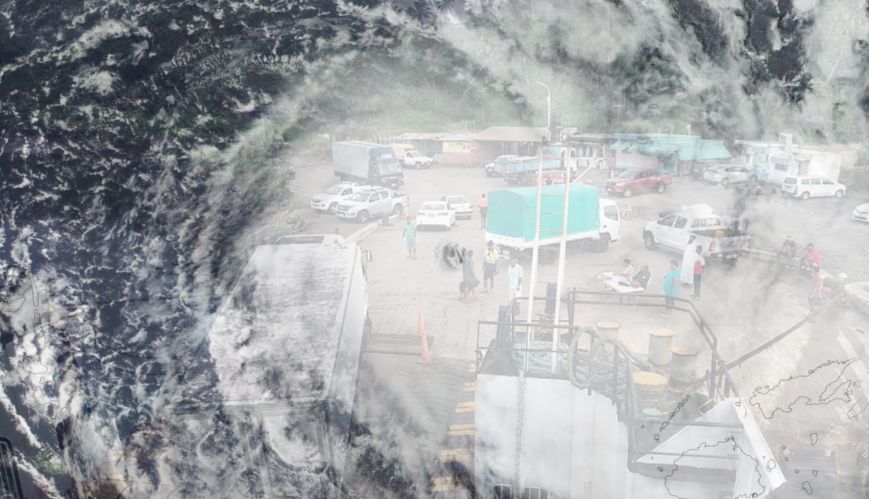 Salvation Army fights on for victims of Fiji superstorm
12 January 2021
Relief supplies provided by The Salvation Army arrive on Vanua Levu from Suva to help in the recovery process after the powerful superstorm Cyclone Yasa struck the Pacific island nation of Fiji in mid-December last year. Artwork: Darryl Whitecross. Pictures: NASA and IHQ
By Darryl Whitecross *
The Salvation Army's emergency services in Fiji have been stretched to the limit in the wake of one the worst cyclones to hit the Pacific Ocean basin.
The Army's Divisional Commander in Fiji, Captain Andrew Moffatt, said the division was still providing aid to areas of Fiji devastated by Cyclone Harold which struck on April 1, last year, when the Category 5 powerful superstorm, Cyclone Yasa, struck in mid-December. (Harold was also a Category 5 storm - the strongest on the world storm scale.)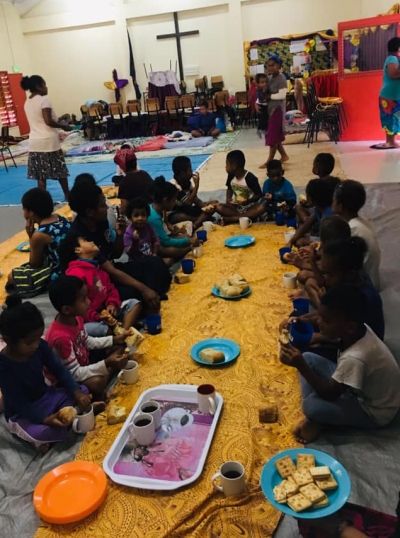 Mealtime at The Salvation Army's Savusavu Evacuation Centre on Vanua Levu set up to provide refuge after Cyclone Yasa.
The Fiji Salvation Army was able provide emergency accommodation, food and clean water in the immediate aftermath of Cyclone Yasa. Andrew said the need for ongoing food relief for affected areas for which the Army is responsible in the country "could be for the whole of 2021".
Lieut-Colonel Michelle Collins, Secretary for Communications in the New Zealand, Fiji, Tonga and Samoa Territory, said the Army was now considering its longer-term response to the damage caused, which might include an appeal.
"In the short term, there is an ongoing need to assess The Salvation Army's response and to ensure that we are coordinating with other NGOs and the Fijian Government to ascertain what our part will be long-term within a wider relief effort," she said.
The Army opened six evacuation centres as Yasa bore down on Fiji. Yasa brought torrential rain and winds of up to 250km/h with gusts up to 350km/h near its epicentre when it made landfall overnight on 17 December. It also caused flooding, power outages, flattened crops and loss of livestock. It destroyed homes and other buildings and tore up roads. Despite its ferocity and the damage to infrastructure, there were few casualties.
In a report to headquarters from one Army centre, the cyclone was described as having "wreaked havoc like Fiji had never seen before". Many Salvationist families were also on the receiving end of the cyclone's fury.
Together, the six Army evacuation centres sheltered more than 200 people who fled their homes as trees and power lines fell, damaging buildings and blocking roads. These centres were among more than 1000 such facilities set up by other organisations across Fiji's two main islands.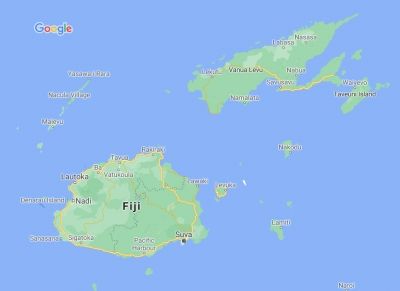 The Army distributed emergency food and relief supplies in Labasa and Taveuni. In Savusavu on Vanua Levu – the country's second-biggest island – building equipment was provided to help stabilise damaged homes. An Army rugby team in the coastal location swapped tackles for tacks as they bought nails with which to repair buildings in their community.
Members of the Fijian capital's Suva Central Corps – supported by friends among the city's Indian community – packed and transported numerous sacks of clothing, shoes, books and other supplies for their affected northern neighbours.
Andrew this week travelled with Captain Salesi Temo, the Divisional Emergency Service Co-ordinator, from Suva to Vanua Levu to support the local response, see first-hand the damage and distribute relief packages, medical supplies and tarpaulins. The Army has also been able to assist the Red Cross by distributing some of its relief packages, due to a transport shortage.
He described the damage as "extensive" and said there would be an "ongoing need for relief supplies". Many buildings were beyond repair.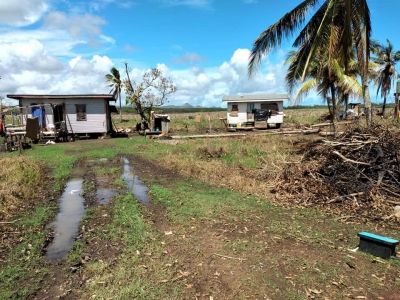 Tiri Wailey on Vanua Levu this week with water still yet to fully drain away. The brown fields behind the house is sugar cane that has been burnt by salt water. Picture: Captain Andrew Moffatt
Andrew said that, with recent incidents of severe weather events over the past 24 months, emergency supplies had been "used extensively" and were in need of restocking and refurbishment.
"Aid required will be a 'moving target'," he said. "Food provision should be our priority with many root crops failing or likely to fail in the short term." Some crops would take "quite some time to re-establish.
"There is also a concern that incomes could be affected further as the storm surge saltwater contamination has 'burnt' some of the sugar crops."
Along with food supplies, there has been call for spiritual, emotional and physical support to continue.
The Fiji Government's 30-day "State of Natural Disaster" declaration in response to the crisis is due to end around 15 January. Fijian Director for the National Disaster Management Office, Vasiti Soko, said the country expected the damage bill to be in the hundreds of millions of dollars.
* Additional resources: IHQ release and New Zealand, Fiji, Tonga and Samoa Territory and secular media reports.