You are here:
Home › News › 2021 › 02 › 03 › Relief Teams Reaching Out In Cyclone Devastated Mozambique
Relief teams reaching out in cyclone-devastated Mozambique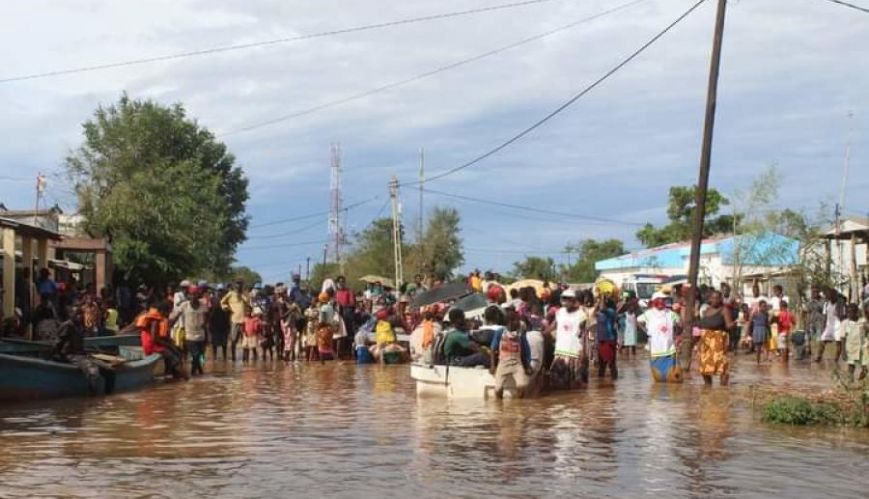 Relief teams reaching out in cyclone-devastated Mozambique
3 February 2021
Residents flee their homes, which were destroyed by Cyclone Eloise on 23 January.
By Darryl Whitecross and IHQ Communications
The Salvation Army in Mozambique has been working with government and non-governmental agencies to ensure relief supplies reach those most in need in the aftermath of Category 2 Cyclone Eloise, which hit the African nation last month.
Lieutenant Delfina António Zualo, the Army's Assistant Project Officer in Mozambique, said much of the collaborative response was being channelled through 21 temporary camps that had been set up to accommodate many who had been displaced by the storm.
Delfina said the relief operation included the training of volunteers to ensure they worked under COVID-19 guidelines to help mitigate the potential for infection. As part of the focus on disease prevention, aid recipients receive five bars of soap to help ensure personal hygiene. The Army is also working to provide food to up to 1500 affected people.
With a needs assessment identifying people waist-deep in floodwater among those in particular need of help, plans have been developed to distribute bulk quantities of rice, beans and cooking oil to about 300 families, which was sufficient to ensure a month's supply of basic nutrition.
Cyclone Eloise made landfall in the already storm-ravaged central Mozambique province of Sofala in the early hours of Saturday 23 January, with 165km/h winds, heavy rains and damaging flooding. Thousands of people lost their homes.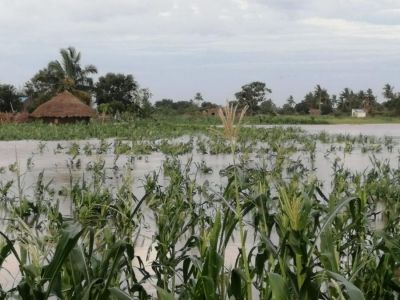 Crops in Sofala were destroyed when Cyclone Eloise hit Mozambique.
Delfina said families in the region were still recovering from similar-sized Cyclone Chalane, which hit the area on 30 December and are only just getting back on their feet after Cyclone Idai in March 2019.  
"The situation is hard," Delfina said. "Eight people died [in Cyclone Eloise] and many lost their houses. Roads are destroyed and access is blocked. I am especially concerned about children, elderly people and vulnerable individuals in the community who were already struggling with the effects of COVID-19 while also recovering from Cyclone Chalane in December.
"Chalane affected more than 3600 people, destroying their houses, taking out hope, food and non-food items in the way it passed through. It killed six people and destroyed many children's dreams of a better future by removing the school roof, and ruining files and books."
The Amy is now preparing to assist families in neighbouring Zambezia Province.
The first quarter of each year is when Mozambicans find it hardest to source food. United Nations World Food Program figures suggest that about three million people were facing high levels of food insecurity even before Cyclone Eloise struck. With crops inundated by the storm, authorities expect the situation is likely to be exacerbated.
Edited from an IHQ Communications release, International Headquarters, London.