South Burnett Corps part of town revitalisation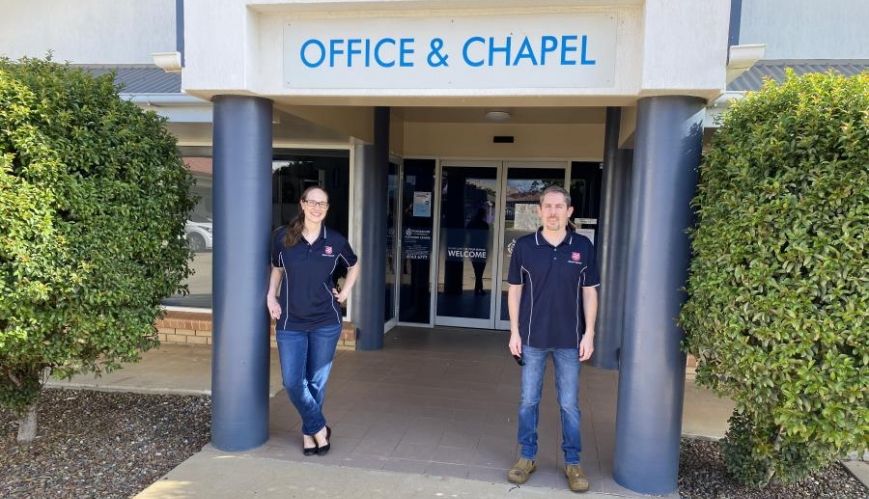 South Burnett Corps part of town revitalisation
28 April 2021
Lieutenants Kim and Tim Brown outside the building that South Burnett Corps plans to convert into office and counselling space for a wide range of Salvation Army community programs.
By Darryl Whitecross 
South Burnett Corps in Queensland has embarked on a program of centralisation to coincide with the local council's $11.3 million revitalisation project for the town of Kingaroy.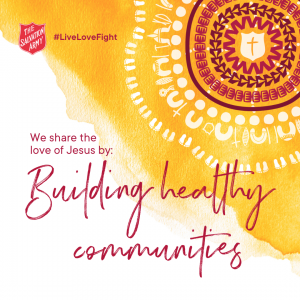 Corps Officer Lieutenant Tim Brown said the corps had bought a parcel of land on a corner block in Kingaroy Street, on the edge of the town's central business district, where it plans to house and run all its services and ministry programs.
Mayor Brett Otto said South Burnett Regional Council's plans for Kingaroy, 220km northwest of Brisbane, was a "once-in-a-generation project" and welcomed The Salvation Army's involvement.
As part of the centralisation, the corps family store recently was relocated from its Youngman St site and has been set up in a 200sq/m space on the Kingaroy St corner block. The store is between a large disused industrial warehouse and a funeral business.
Tim said the corps project would involve turning the warehouse into a modern worship facility and converting a funeral director's business into office space for Army programs such as Doorways, Moneycare and initiatives for people experiencing homelessness. The funeral business would continue until the lease ran out.
He said that, with the warehouse, funeral business and the family store, the corps had about 1025sq/m to meet the demands of the Local Mission Delivery model. The corps also wants to introduce a community garden on the site.
Tim said there also was a plan to have a mural painted on a large brick wall on the site – to be created by people from the nearby Cherbourg Aboriginal Settlement Community.
The Federal Member for Maranoa, David Littleproud, said the revitalisation of Kingaroy's town centre would "give a sense of pride" to residents and lead to improved vehicle and pedestrian safety, improved lighting and create a lively and interesting shopping experience in the main street.
"The South Burnett region has been hit with hard times through the drought and this project is all about putting some new energy into the town, which has the potential to attract more residents, businesses and professionals," David said.
Funding for the project is coming through the Australian Government's Building Better Regions Fund. The project includes upgrades to stormwater drainage, power, roads and water supply, the redevelopment of footpaths, relocation of electrical services underground, CCTV and new street furniture.