You are here:
Home › News › 2021 › 06 › 10 › Womens Day Donation Plants Seeds Of Opportunity For Sunrise Clients
Planting seeds of opportunity in the Top End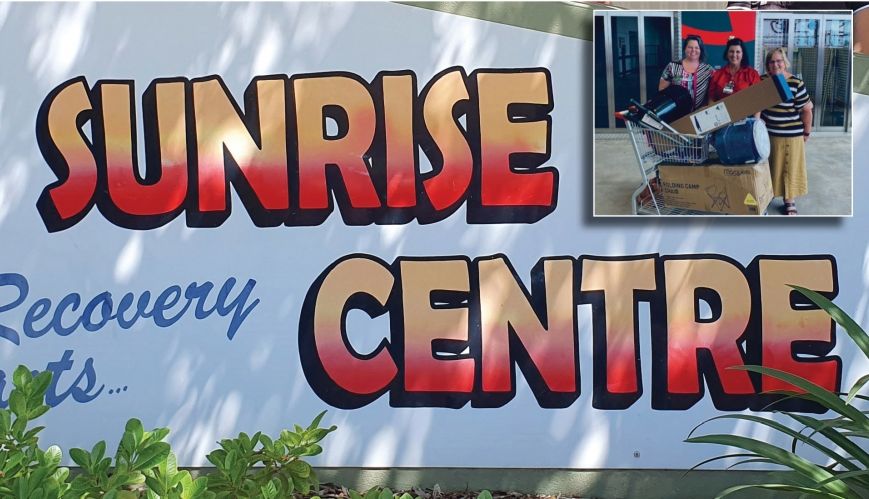 Planting seeds of opportunity in the Top End
10 June 2021
The Sunrise Centre in Darwin recently received a generous donation from Bunnings: (inset) Bunnings Warehouse Activity Organiser Trish Visser (middle) hands over a trolley loaded with equipment to Sunrise Centre's Renae Winterton (left) and Lorraine Butler.
By Darryl Whitecross
A generous donation to The Salvation Army Sunrise Centre in Darwin will enhance the centre's community garden, a space of recreation and conversation for people experiencing addiction and homelessness.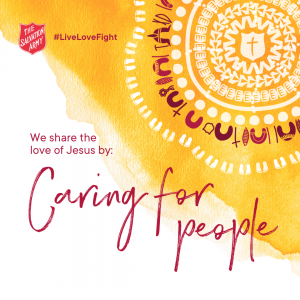 The Bunnings store at Palmerston approached Sunrise, the Army's addiction recovery and homelessness centre in the Top End, offering to donate goods from the store to coincide with International Women's Day (8 March 2021).
Lorraine Butler, Sunrise Centre Manager, said Bunnings asked the centre for "a wish list" of items that would help them "engage with the women in the centre".
Lorraine said all the centre needed to do was provide the list then go and collect the donation.
Renae Winterton, the Clinical Coordinator at Sunrise, put together the list: one large and two small pairs of garden shears, five large black pots, a 3m x 3m gazebo, a 15-litre cooler chest, 12 fold-up chairs and a roll of shade cloth.
When Lorraine and Renae arrived at Bunnings, they were greeted by Trish Visser, Bunnings Darwin's Activity Organiser, with a trolley loaded with the items.
"This was very generous of Bunnings, and we thanked them very much for their support and acknowledgement of The Salvation Army and the Sunrise Centre," Lorraine said.
Lorraine said the centre had asked for the gazebo and chairs, which could be used when the clients were taken on outings such as to the beach.
She said the gardening equipment was to be used in the centre's communal garden where herbs, some vegetables and fruit were grown. The produce is used in the centre kitchen.
The centre also collects and sells aluminium cans, and the money raised is used to buy plants for the garden.