Salvos voice support for second safe injecting room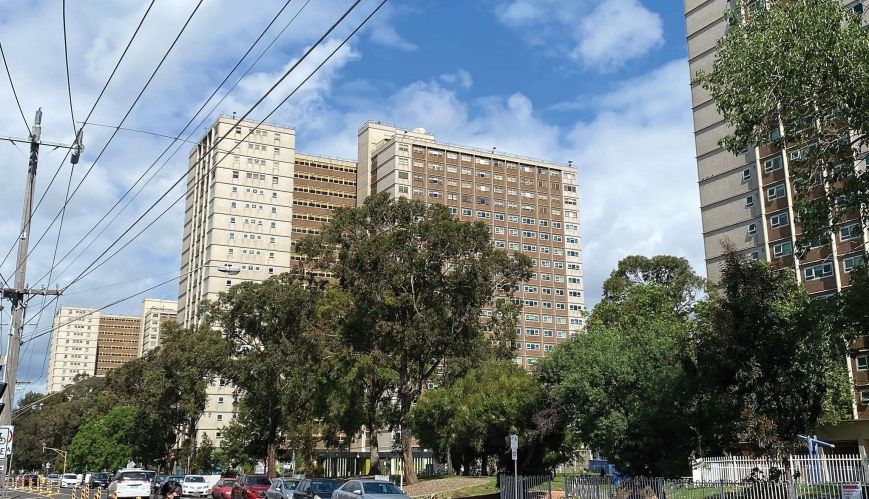 Salvos voice support for second safe injecting room
31 August 2021
Lennox Street, Richmond, is the site of the existing supervised injection room, opposite Richmond Salvos.
---
International Overdose Awareness Day is being recognised today (31 August). The day focuses on raising awareness about overdose – what it is, the signs, and how to respond. It's about educating people to reduce the stigma surrounding drug-related deaths, and it's also about acknowledging the grief of families and friends who have lost a loved one to an overdose. The day spreads a critical message – deaths from overdose are preventable.
---
By Barry Gittins
The Salvation Army supports the implementation of a second supervised injection service in Melbourne.
Retired Victoria Police Chief Commissioner Ken Lay* has consulted with the community, city leaders, and other experts about a suitable location for the second Supervised Injecting Room (SIR).
Interviewed by Others on 9 August, Ken said he "has not been engaged to be an advocate for the facility – I'm here to listen".
"What I can say, though," he added, "is that throughout this listening process, I've learned that we all want to see less harm occurring to vulnerable people. It's something virtually everyone agrees on.

"I've seen the harm drugs have caused in our communities, both in an enormous amount of crime and the enormously difficult results in the lives of people who suffer from addictions. I've seen it for 45 years; it's not a problem we can arrest our way out of."

Ken said community members' views in early work were "quite stark".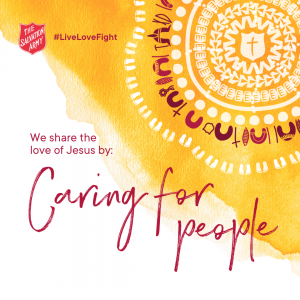 "One group had a strong focus on supporting people who were using drugs. Many people we spoke to recognised the need for a second facility," he said. "There were also many conversations where people recognised the idea's importance but did not want it located near their businesses or residences [and] also people who thought it was the wrong way to go about solving the problem."

Ken noted his fellow police members "reflect the community we serve, and the views we heard from them were as diverse as the views we heard from the general community.

"The union has been quite strong in presenting a voice against a second SIR, while some in the leadership group have been very supportive of the idea. There are diverse views."

Medical opinion is in favour of the facility. "Ambulance Victoria, for example," he explained, "see this question as a health issue and are strongly supportive of a model that means their members don't have to attend crises with people dying of overdoses or dead from overdoses.

"If we examine the issue from a health perspective," he added, "it is a radically different proposal than if viewed from a law and order perspective, a business perspective, or a residential perspective. It is a real challenge for the government and Victorians to balance these perspectives."
Kathryn Wright, the national general manager for the Salvos' Alcohol and Other Drugs Services, said The Salvation Army's support of supervised injecting rooms for intravenous drug users had been a consistent stance since the introduction of the facility in Lennox Street, Richmond, next to Richmond Corps. Kathryn said this support is part of the Army's harm minimisation policy, the official way of working "that informs our national service delivery".
"The only person with a drug-related problem who we can't help is a dead one," she stated. "If we say, 'Let's not help people stay alive', then we are not true to who we are.
"Our decision to do our best to minimise the harm to people's lives and wellbeing and to support similar efforts," Kathryn added, "is consistent with our belief that there is no full-stop to offering grace and kindness – there is no use-by-date for compassion.

"Some people may think supporting supervised injection facilities is a risk to reputation or public support, but I think our stance demonstrates the strength of our national values coming to the fore in this conversation. It shows we can evolve ways of operating to fulfil our values and do the right thing for marginalised people who are at risk of harm."
Comparing Salvationist origins and current policies, Kathryn noted that "back in [Founder William] Booth's day they didn't just tackle the drug use; they looked at broader community issues. While methodologies, and medical and scientific understanding of addiction, may change, we still consider issues beyond the use of a drug.

"There is always hope; we believe there is always hope someone will want assistance to break their cycle of misuse and change their lives."  

* Ken Lay, the state's 21st Chief Commissioner, joined Victoria Police in 1973 and served the people of Victoria as a police officer for 41 years before retiring in 2014. In 2020, the Victoria Government engaged Ken to head a consultation process to consider "drug activity and harms, existing health and social services, safety and amenity, transport options, policing and infrastructure requirements", preceding the possible implementation of a second Supervised Injecting Room (SIR) for Melbourne, adding to the activities of the facility in Lennox Street, Richmond. Ken is working with health and drug reform experts and has overseen an extensive engagement process to access and weigh the views of all interested parties on the best location for an injecting facility in the central city. The Victorian Government extended the consultation into 2021.