New year's greetings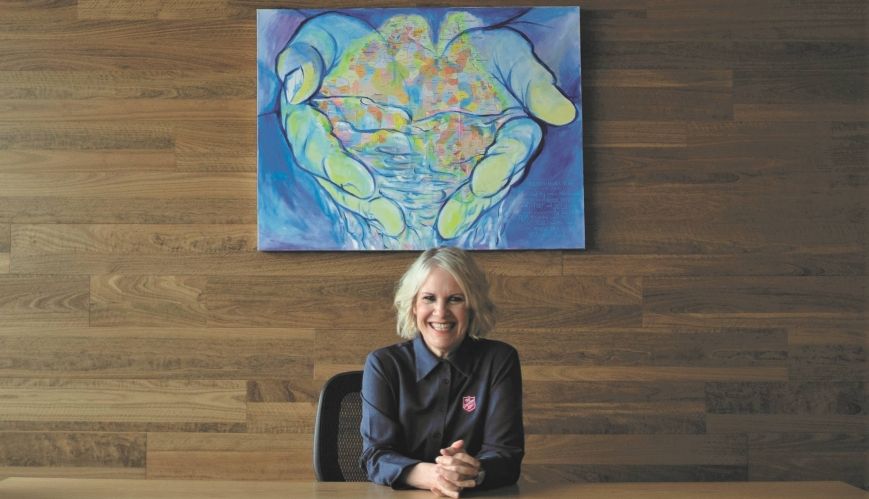 New year's greetings
1 January 2022
Commissioner Janine Donaldson sends greetings for the new year.
By Commissioner Janine Donaldson
Greetings to you at the commencement of this new year.
Three hundred and sixty-five days await us with much anticipation. Like me, many of you may have started this year with resolutions. Life goals and resolutions are a great way to begin a new year, particularly when a healthy balance is maintained.
If you study New Year's resolutions, you'll find that they are mostly grouped into four categories: life, health, behaviour, and getting closer to God. In thinking about the above resolutions, it seems that if we choose to act on number four first, that will help with the other three.
How?
Getting closer to God means reading the Bible more frequently, and taking time to study God's word in-depth is beneficial to our health. In Luke 12, Jesus tells his disciples – and us – not to worry. The Apostle Paul in Philippians 4:6-7 (The Message) writes, "Don't fret or worry. Instead of worrying, pray. Let petitions and praises shape your worries into prayers, letting God know your concerns. Before you know it, a sense of God's wholeness, everything coming together for good will come and settle you down."
It's wonderful what happens when Christ displaces worry at the centre of your life. The Bible, through these verses, offers peace, hope, strength, and reassurance.
Reading the Bible helps improve our lives. David describes God's Word as "a lamp for my feet a light on my path" (Psalm 119:105). The Bible can show us the right way forward, whatever path we are on. It's a guide for how to live. We don't just have the commandments; we also have the rationale. There is much wisdom through its pages, and it is good at explaining consequences!
Reading the Bible often helps with our behaviours, as we live in the world but not of the world. It also increases the likelihood that we will share our faith more often and disciple others.
Reading the Bible draws us closer to God. God reveals himself to us through his Word. The Old Testament reminds us that God created us in his image, he loves us, and even though at times we are disobedient, God wants us to be reconciled to him. Over and over again in the Old Testament, God demonstrates that he is patient with us and faithful in keeping his many promises to us.
The New Testament reveals the story of Jesus and the early days of the Christian church. John explains why it was written at the beginning and the end of the New Testament. He describes Jesus like this, "The word became flesh and made his dwelling among us" (John 1:14). John and the other New Testament writers recorded for us some of what Jesus said and did so that, in reading it, "you will believe that Jesus is the Messiah, the Son of God, and in the act of believing have real and eternal life in the way he personally revealed it" (John 20:31, The Message).
Let's resolve this year to read our Bibles more often. It's the best resolution to make and one that's never too late to start.
Commissioner Janine Donaldson is a Territorial Leader of The Salvation Army Australia