Hear the call for reconciliation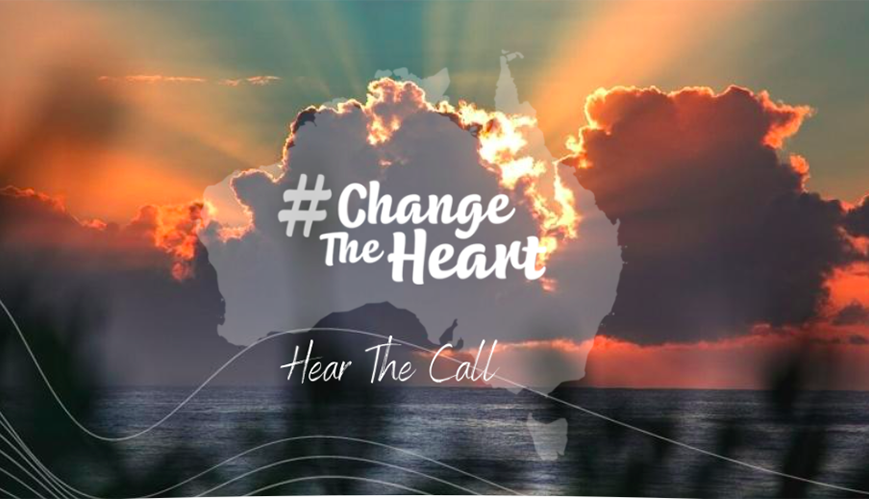 Hear the call for reconciliation
23 January 2022
Salvationists are encouraged to participate in the annual#ChangeTheHeart prayer service run by Australian Christian movement Common Grace.
By Jessica Morris
As people across the country celebrate and mourn Australia Day on 26 January, Salvationists are invited to 'Hear The Call' for reconciliation through a prayer service run by the Christian movement Common Grace.
Maria Anderson, Aboriginal and Torres Strait Islander Coordinator for the South Australia/Northern Territory Division, said the annual #ChangeTheHeart service on Tuesday 25 January would be led by Senior Aboriginal Christian Leader Aunty Jean Phillips.
The service will be streamed online and in specific corps across the nation, inviting people into truth-telling and repentance.
"I would like to encourage my Christian brothers and sisters within The Salvation Army to take a moment to pause and to find a space to pray for my people, our communities and that we can one day all stand in unity to celebrate Australia Day as one," said Maria.
"Participating in the #ChangeTheHeart services has been a rich experience for all. The opportunity to share these services with our other local churches and Christian leaders has brought a strength among us. We've put aside some of our denominational differences and joined together in our love for Jesus and our love for others."
Lieutenant Star Conliffe and the team at Hobsons Bay Corps in Victoria are hosting a local #ChangeTheHeart event. Star said she and her team were driven by their solidarity with their First Nations brothers and sisters.
"Their grief is our grief, for we are one in the body of Christ," she said. "I remember Aunty Jean saying that even more than a change of date, we need to change the heart of these lands now called Australia. But only God can change hearts, so we will gather to repent, listen, and pray for changed hearts, knowing that God will answer us".
Maria has been in her role for three months and is eager for Salvos to engage with #ChangeTheHeart on a local level like Hobsons Bay. A supporting member of the acclaimed Dusty Feet Mob dance company, co-coordinated by her daughter Wanita Calvun and husband Paul Tanner, she has participated in the #ChangeTheHeart services for five years.
"Part of my role is understanding how I can educate and work in partnership with corps in this space. How do we have these conversations without putting blame on people? We are all brothers and sisters in Christ," said Maria.
Through the year, Maria and the rest of The Salvation Army Aboriginal and Torres Strait Islander team will host events around Reconciliation Week, NAIDOC Week, and Sorry Day – but their invitation to yarn about truth, justice, and reconciliation is available year-round.
You can start by attending the virtual #ChangeThe Heart service on 25 January at 7.30pm (AEST) here: www.commongrace.org.au/hearthecall