Nathan jumps at chance to raise funds for Salvos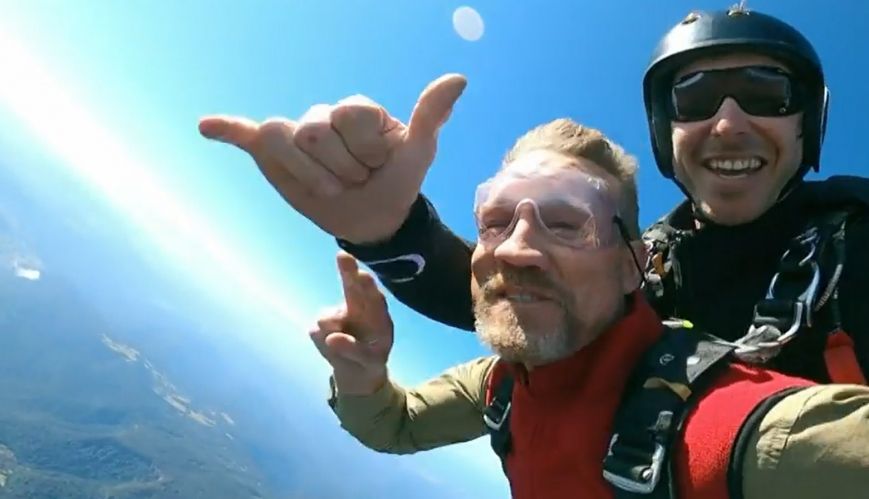 Nathan jumps at chance to raise funds for Salvos
27 January 2022
AFL star Nathan Buckley dives into the challenges of Channel Ten's reality television show 'I'm A Celebrity ... Get Me Out Of Here!' Picture: Channel 10
By Darryl Whitecross
Former Australian Football League star Nathan Buckley says he can identify more closely with the vulnerable in society after being a contestant on Channel Ten's reality television show I'm A Celebrity ... Get Me Out Of Here!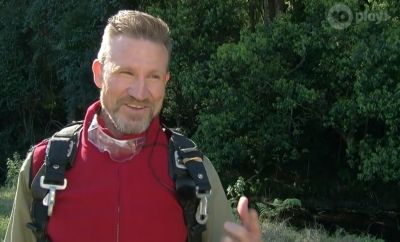 Nathan Buckley describes his experience after a parachute jump as part of a challenge during the TV show. Picture: Channel 10.
In a television interview, Nathan said that, during the show, he experienced hunger, boredom, not knowing what time it was, and not knowing what came next, which were many of the challenges people experiencing homelessness faced each day. He said being part of the show was "a lot more challenging than I thought".
"You learn in any endeavour that you are not always going to get what you want or reach the objectives that you set for yourself or the people you're involved in," he said.
Each show contestant chooses an organisation they would give $100,000 to if they won the competition, and Nathan chose The Salvation Army, especially the work of Project 614 in the heart of Melbourne.
"The reason The Salvation Army's work resonates with me is because I fundamentally believe that every person is worthy and every person is of value," Nathan said. "It's ironic that this idea of celebrity [what the show is based on] gives me a chance to champion The Salvation Army because I struggle with the idea of celebrity and that any one person, because of 'what they do' or 'because of how shiny they look', is any more important than any other person.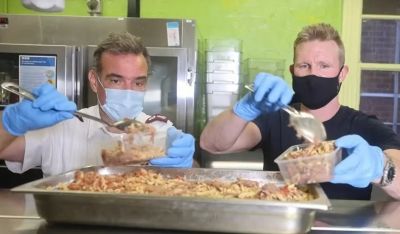 Nathan Buckley (right) works alongside his inspiration, Major Brendan Nottle, to prepare meals in the kitchen at Project 614 for the vulnerable in Melbourne.
"Any time that I spend with someone, I want them to feel that from me; that I value them for who they are."
Nathan, who played 280 games in the AFL and was the senior coach at Collingwood from 2012-2021, said he had great respect for Project 614 leader Major Brendan Nottle and the work done by the team at Melbourne Project 614: "I love what they do," he said.
Brendan was a chaplain at Collingwood when Nathan arrived from Brisbane about 30 years ago. He said Nathan genuinely was "a good bloke" and that, during the show, the two exchanged text messages checking in on each other.
"I really value him as a person, and when he was coaching Collingwood he was very generous with his time. He's a very good thinker. He thinks 'outside the box', thinks deeply and cares deeply," Brendan said.
Nathan volunteered at Project 614 on Christmas Day 2021 to help serve about 600 people who would otherwise not have a Christmas Day lunch. "People who came were quite surprised to see Nathan," Brendan said.
Ten contestants, including a celebrity chef, model, a country music star, and other sports stars, were dropped into a jungle setting in a remote part of Australia alongside Nathan as part of season eight of the show to compete in various challenges to raise money for charity – and be named the 'king' or 'queen' of the jungle.