Retired General John Larsson promoted to glory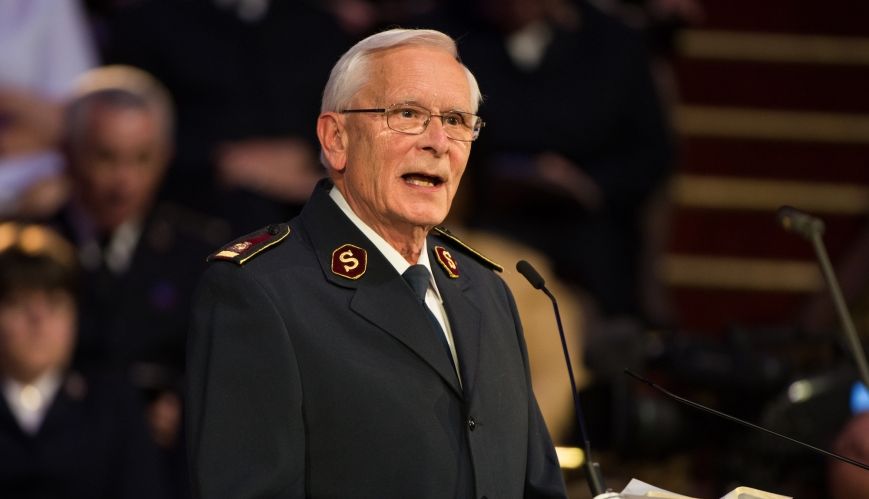 Retired General John Larsson promoted to glory
21 March 2022
General John Larsson: 2 April 1938–18 March 2022.
By IHQ Communications
General John Larsson (Ret.), The Salvation Army's 17th beloved international leader, was promoted to glory from his home in Bromley, London, on 18 March, aged 83.
The global Salvation Army family is holding Commissioner Freda Larsson and the family in their prayers at this time. General Larsson's impact upon this world has been immeasurable, and we thank God for every opportunity for ministry the Lord enabled him to share.
General Brian Peddle, the spiritual leader of the Salvation Army, paid tribute, saying, "Shaking hands with General John Larsson was like shaking hands with the Salvation Army itself. That is who he was to me.
"We mourn his passing, but we celebrate the gifts he shared with us, his leadership, his music, his Christian character and his example to us all."
We invite those who wish to remember General Larsson to view this collection of images, reflecting on moments throughout his life-long service to the Kingdom of God.