An open house for hope in Caloundra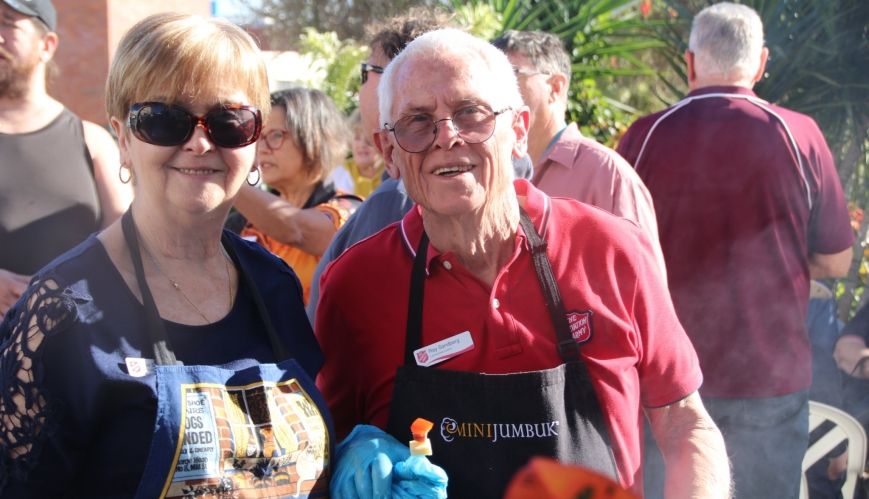 An open house for hope in Caloundra
23 June 2022
Sue and Ray Sandberg, from Caloundra Corps, on barbeque duties at the opening of House 4 Hope.
By Cliff Worthing
A vision to create a presence in downtown Caloundra on Queensland's Sunshine Coast crystallised into reality when House 4 Hope officially opened this month.
The dream of establishing House 4 Hope began more than four years ago at Caloundra Corps, which is located on the outskirts of the town. House 4 Hope will provide a range of Salvo services such as a safe place for locals to connect, Moneycare, financial counselling and Positive Lifestyle Programs, with plans to expand as additional needs are identified.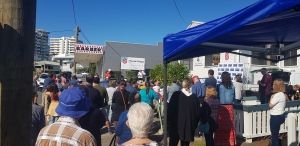 The opening of House 4 Hope at Caloundra.
Community Engagement Officer Major Beth Twivey said with a smile that she was glad she'd bought extra sausages for the opening because around 100 people attended. "We had passers-by stopping and cars pulling over to check it out, so it was a positive local event," she said.
The whole process from inception to ongoing staffing at the centre is fundamentally volunteer-led, Beth explained, adding that corps members put in much time and effort through prayer, looking for suitable locations, taking photos to adorn the walls, cleaning, mowing and baking for the opening.
House 4 Hope is funded mainly by profits from the Salvos' four local family stores and community donations. Thousands of dollars of in-kind support from local organisations also make a significant contribution and demonstrate strong partnerships.
SalvoConnect will operate three days a week from House 4 Hope and the other two days at the corps to provide continuous services for the Caloundra community.
"House 4 Hope is a perfect fit with the Salvos' mission intention to engage the community needs where they are," Beth said. "We want to be part of the solution."