Gateway to building community in Boronia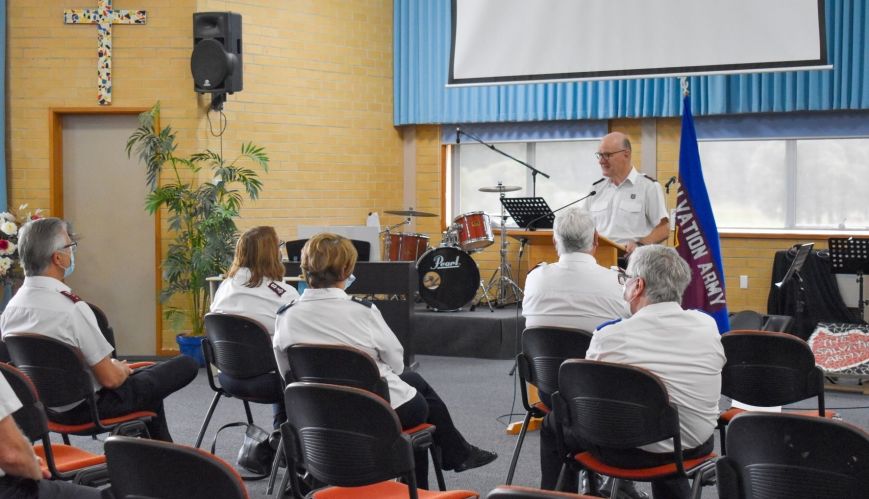 Gateway to building community in Boronia
28 June 2022
Area Officer Major Bram Cassidy speaks at the blessing ceremony at Boronia Corps for the Shared Mission Accommodation Project that has been implemented in Melbourne's outer-east.
By Jessica Morris
A partnership between Salvation Army mission and social expressions has forged new ground in the Melbourne outer-east suburb of Boronia.
Two refurbished houses on the Boronia Corps property now house residents from The Salvation Army Gateways crisis accommodation and support program, enabling clients to receive extended case management and support to break the cycle of homelessness.
"This [partnership] has been on my heart for a long time – this is the mission of the Army," shares Gateways Manager Leanne Foster.
Boronia Corps and the Gateways program come under the Metro East Area Leadership Team, led by Area Officer Major Bram Cassidy.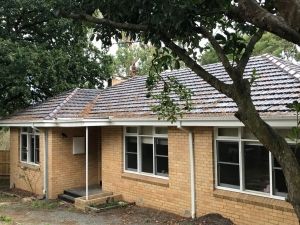 Two refurbished houses on the Boronia Corps property house residents from the Gateways crisis accommodation and support program.
"Bram has been instrumental in assisting both Boronia Corps and Gateways with the vision and implementation of this shared mission plan," shares Leanne.
Gateways provides six-week crisis accommodation and support for single adults over the age of 25 and families of any age with accompanying children who are experiencing primary homelessness.
The Shared Mission Accommodation Project (REMAP) program will provide clients with the opportunity for longer-term accommodation and support while working on their case-plan goals.
Gateways is in Croydon, north of Boronia, on a four-acre property and can accommodate eight single adults as well as five families. In addition, the program supports 19 off-site crisis Transitional Housing Management properties within the Eastern Metropolitan Region of Melbourne. This short-term crisis model provides clients experiencing primary homelessness with accommodation and support to address their immediate needs.
The additional houses at Boronia Corps provide an opportunity to extend a client's support period, allowing them the opportunity to work on their goals in a supportive environment.
"Given one of the most difficult issues for clients is the lack of community connection, REMAP provides not only accommodation but also the community linkages via the corps," says Leanne. "Clients will have the opportunity to link with corps activities including attending Sunday worship, play groups, youth groups as well as volunteering at the corps-based thrift shop."
The two houses were refurbished in 2021, with the assistance of the Army's Property Department. Salvation Army Housing Victoria is also a part of the venture, managing tenancies for these properties.
Boasting three bedrooms in each, one hosts a family. The other will be a share house for single males – members of the homeless population who typically struggle to find housing due to their status.
"Housing outcomes for single adults are not great. It is usually a shared option such as a rooming house because they can't afford to rent privately," says Leanne. "Many are on the Disability Support Pension or JobSeeker Payment. For these properties, we [are carefully selecting] clients who are working towards being job-ready, as well as having managed mental health and AOD (alcohol and other drugs). [Through this] we can work alongside our clients for an extended period of time."
The wraparound care that tenants will receive means they can become a part of the corps community if they wish. In addition to the corps and thrift shop, E-plus and Doorways are on-site."[This partnership] is such a reminder of why we do what we do," says Leanne. "We have to come back to [the Salvation Army founder] William Booth's vision in the work we do – his vision was so God-inspired."