Book Review: Castle of Refuge by Melanie Dickerson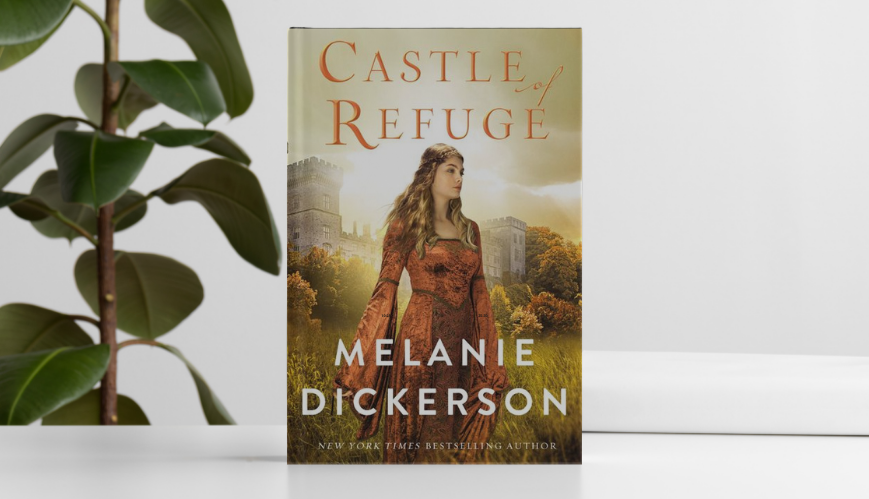 Book Review: Castle of Refuge by Melanie Dickerson
12 March 2022
New York Times bestselling author Melanie Dickerson is back with this retelling of the Ugly Duckling fable. 
Reviewed by Rachel Morris
As the 20th book that Melanie Dickerson has published, and the second in her Dericott Tales series, this young adult novel is exactly what one expects from the author, who is a New York Times bestseller. An 'Ugly Duckling' retelling, Castle of Refuge is a wholesome, captivating Christian story set in the 15th century that is full of romance and adventure.
The difference between this novel and the many competing stories in the young adult genre is how Dickerson touches on suffering and spirituality. Our lead protagonist, Audrey, experiences harrowing abuse that leads to post-trauma symptoms. And the fact her love interest, Lord Dericott, also experiences trauma after a life-altering physical injury, gives depth to the story.
Dickerson's strengths are in the way she connects the reader to the inner workings of her main characters. From chapter two, I knew their values, fears, dreams, and life story. It led to an investment in their lives, and nearly every moment seemed to be documented in the book. Notably, much of the extra is delivered through conversation between characters, as they reflect on their beliefs and process trauma.
The one red flag I had was how the villain in the story was portrayed. Dickerson attempted to create depth for the character, but labelling her as 'not right in the head' due to abuse is an unhelpful label that enforces mental health stigma.
Some would call this book tedious. And to be fair, this book could have been halved and still be a quality story. However, I couldn't put the book down due to the bonds Dickerson builds between reader and character. Only after finishing and celebrating the character's triumphs did I realise there was a bit much in the story. But I didn't really care. Dickerson invited me into her world, and I was with her until the very last page.
Castle of Refuge is available online and at Koorong.