Book Review: Forgiving What You Cant Forget by Lysa Terkeurst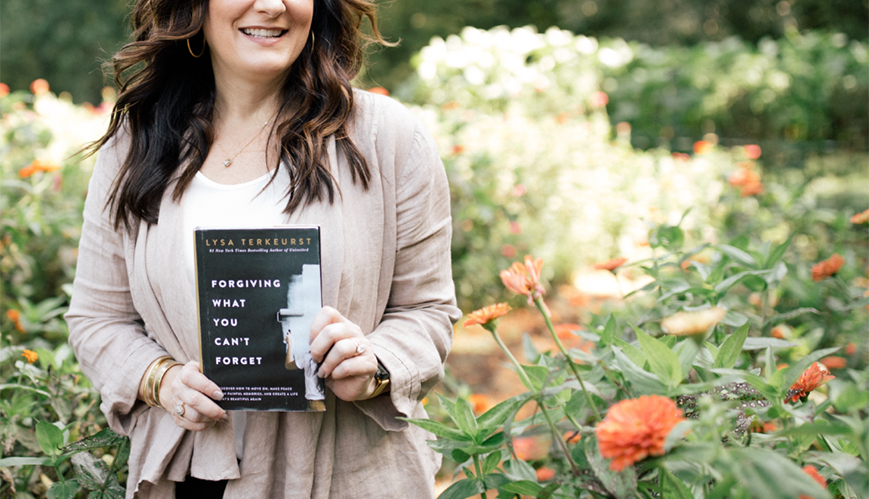 Book Review: Forgiving What You Cant Forget by Lysa Terkeurst
29 June 2021
Author Lysa Terkeurst opens up about her journey through forgiveness in her latest book, exploring what the Bible says about forgiveness in light of her husband's infidelity.
Reviewed by Anna Howlett
Forgiving What You Can't Forget is a sensitive, personal and challenging dive into the biblical topic of forgiveness, as Lysa Terkeurst writes with painful honesty about her and her husband's journey through infidelity.
She shares snippets of her journey through counselling, excerpts, and prayers from her personal journal while living out God's instruction to forgive. This raw and unfiltered yet theologically sound book is a powerful and practical tool in your personal and ministry toolkit.
No one is exempt from the harsh realities of life and the pain that can often come from choosing to be in a relationship. But I love the balance Lysa brings, acknowledging our deep need for community despite the fact it's often those closest to us that have the ability to hurt us the most.
Throughout the book, Lysa addresses common thoughts about forgiveness that often hold us back from stepping into true freedom. She threads humour and God's grace throughout her story with such sensitivity and purpose. This book in no way trivialises the grit of forgiveness but rather unpacks it in bite-size bearable chunks for the struggling reader to walk out.
My favourite resource is the back section titled "A Journey through What the Bible Actually Says About Forgiveness", with 20 pages of scripture relating to the topic. Forgiving What You Can't Forget is a must-have for your library and one I'm sure will be read and referred to over and over again.
Forgiving What You Can't Forget is available online and at Koorong.
ANNA HOWLETT IS A PASTOR IN GEELONG, VICTORIA.