Book review: God, Stephen Hawking and the Multiverse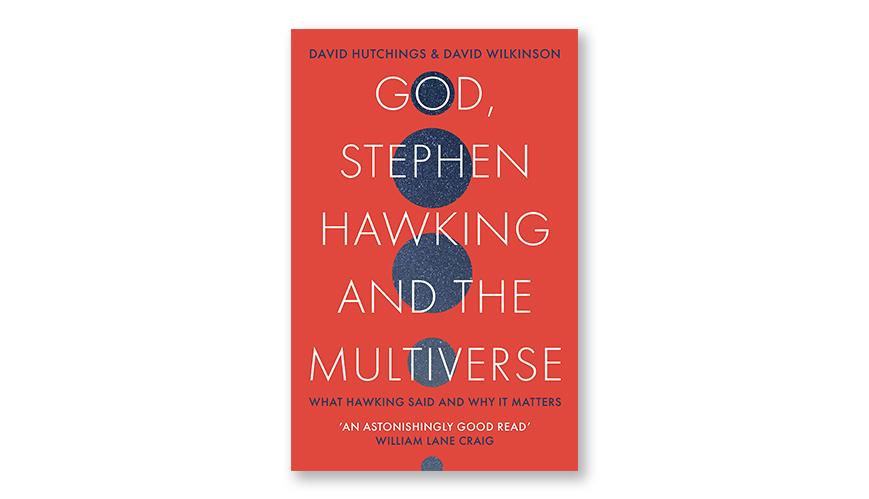 Book review: God, Stephen Hawking and the Multiverse
17 June 2020
'God, Stephen Hawking and the Multiverse' unpacks some key concepts in the intersection of faith and science.
By Major Jim Weymouth
In these days, it is hard to avoid announcements of new discoveries or theories about gravity, the universe, dark matter, and so on. It is even harder to get our heads around what all this means. What are the experts actually saying? And what do their findings mean for our life and faith?
Despite having an interest in science, philosophy and theology, and watching the documentaries that screen from time to time, the discoveries from Einstein onward rattle my brain. The work of David Hutchings and David Wilkinson in their book God, Stephen Hawking and the Multiverse (who are themselves established scientists) does a great job in unpacking some key concepts, though even with their help I confess to struggling at times.
The key points of the book are that science has made and continues to make enormous progress in understanding our universe; there are major issues that remain matters of ongoing study and conjecture; in their atheistic pronouncements, Stephen Hawking and other big names are moving out of science into philosophy and theology, areas where their expertise is limited; and the discoveries of science do not preclude a sincere and rational Christian faith.
The first three points are well made. The last point is asserted but to my mind lacks punch.
Apart from pointing out that there are many scientists of faith, it does little to convince me that faith is the way to go. For those exploring the intersection of faith and science, the book is well worth reading. It would be improved by an introduction that sets out the overall direction of the work and more developed discussion of the place of faith in our scientific age.
God, Stephen Hawking and the Mulitverse is available at Koorong.