Book Review: I Must Betray You by Ruta Sepetys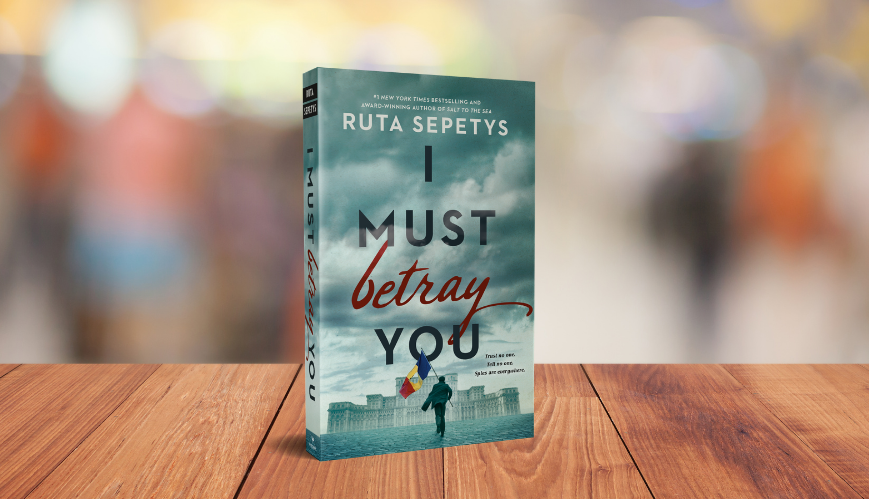 Book Review: I Must Betray You by Ruta Sepetys
22 February 2022
In this novelisation, New York Times best-selling author Ruta Sepetys recounts recent history about the 1989 Romanian Revolution.
Reviewed by Jessica Morris
As a child of the 1990s, the Cold War seemed distant to me. In reality, the fall of the USSR happened when I was one – but as a fourth-generation Australian born of English descent, this was intangible to me. That was until I read Ruta Sepetys historical novel I Must Betray You.
Set in Romania in 1989, this compelling novel tells the story of the last country in the Eastern Bloc to escape the grip of Communism. While other countries in the Warsaw Pact used civil resistance to overcome Communism, Romania's revolution was marked by violence and ended horrifically and brutally. And while dictators Nicolae and Elena Ceausescu died on Christmas Day of the same year, it left 1000 Romanians dead, including 100 children. Survivors were left with physical, mental, and emotional trauma.
In I Must Betray You, Sepetys gives an account of the events from the fictional perspective of 17-year-old Cristian. This story's historical and social accuracy is incredible – and the author's ability to combine the narratives of witnesses, survivors, and experts is exceptional. So while Cristian is processing everyday life as a teenager, his narrative about civilians being under constant surveillance, poverty, propaganda, and torture, is filled with emotion. Through this, the reality of the Cold War and how many people still live in the shadow of its consequences was driven home to me.
The wrestle between allegiance to family, friends, and government was also expertly crafted. And given that between one in 30 to one in 10 Romanians were informers for the Securitate State before the fall of Communism in 1989, Cristian's account of being manipulated into becoming a teenage informer, as well as his constant suspicion that the people he loved were betraying him, is especially poignant. By positioning the protagonist as a revolutionary by necessity, who joined a movement of young people to fight for what is right, you can't help but think, "What if that was me?"
I Must Betray You is an important and compelling telling of the 1989 Romanian revolution and one that will undoubtedly teach the generations that followed about the incredible courage and perseverance of the people in the Eastern Bloc.
I Must Betray You is out now at all major bookstores.