Book Review: INSANE The Stories of Crazy Salvos who Changed The World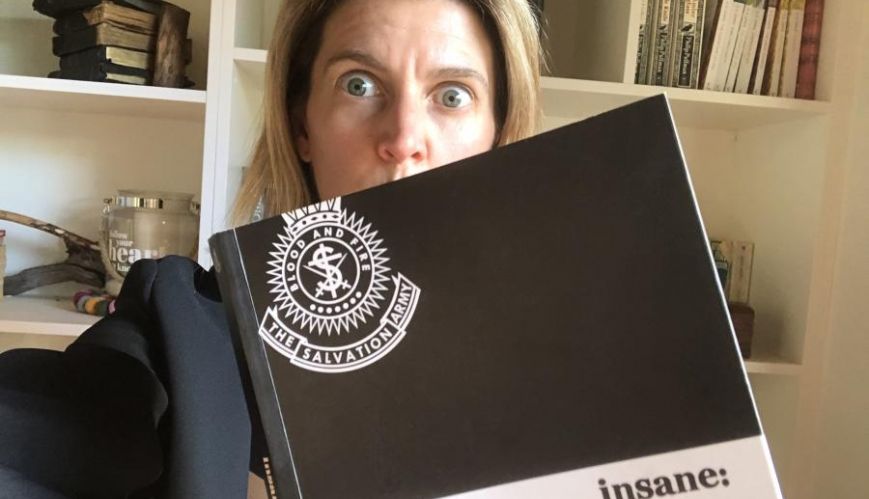 Book Review: INSANE The Stories of Crazy Salvos who Changed The World
18 January 2020
I was truly inspired by this book of true tales of Salvos who made a difference by following Jesus.
REVIEWED BY LAUREN MARTIN
When I heard that SALVO Publishing had reprinted INSANE: The Stories of Crazy Salvos who Changed the World, I was delighted.
I first read this delightful book not long after it was first released in 2007 and it ignited in me a passion for Salvation Army history and something even deeper – a yearning for God to use me in crazy ways to change the world as well!
With short, engaging chapters on Salvation Army campaigns and ideas that changed lives and culture, authors Nealson Munn and David Collinson invite readers to engage with the culturally relevant, Jesus-led movement that The Salvation Army was, is, and is to come.
In endorsing this book before her death, the late General Eva Burrows wrote: "If you want to read Salvation Army history that's as exciting as a new day, then read this book. When we read what was achieved for social justice, and how the big issues were tackled with fervour and radical intelligence, we would be insane not to do the same today – and, believe me, there's more human slavery and more unresolved social justice issues today than in Booth's day."
A great gift for new Salvos, but watch out ... it could make them a little ... crazy! 
Available at Melbourne Salvation Army Supplies (1800 100 018) and Salvationist Supplies in Sydney (1800 634 209).