Book Review: Not Home Yet by Ian K. Smith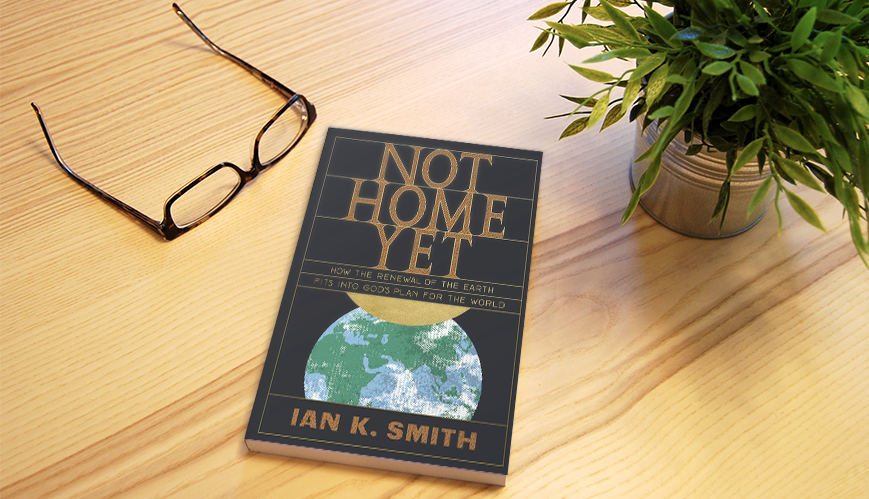 Book Review: Not Home Yet by Ian K. Smith
6 January 2022
What responsibility do Christians have to care for the earth? Ian K. Smith, principal of Christ College in Sydney, explains how the Bible directs us to live out God's plan for renewal.
Reviewed by Sue Hodges
Not Home Yet explores how the renewal of the earth fits into God's plan for the world. Factual and packed with loads of Bible verses, it is a Bible study in itself and provides an eloquent interpretation of creation (Genesis) to the coming of the Lord (Revelation).
The book's purpose is to reawaken the biblical understanding of the earth as God's mission in it. I homed in on the restoration of earth from global warming and globalisation and enjoyed how Smith shows God is not confined to Israel but that his Holy Spirit is limitless.
I relished the content in Not Home Yet, as it affirmed my beliefs and answered questions about life and death, the earth as a commodity, and why it must be nurtured, loved, and protected like many people believe from different cultural backgrounds.
God created the earth for us, and we must take care of it for him. After all, he's coming back. As a young child, I would lie back on the trampoline and gaze up into the sky, wondering where heaven was and what would become of the earth when the trumpet sounded. I will be keeping this little book handy because it contains many answers to these questions that I've always been too shy to ask for fear of looking silly.
Not Home Yet is available online and at Koorong.
SUE HODGES IS THE DIVISIONAL ABORIGINAL AND TORRES STRAIT ISLANDER ENGAGEMENT COORDINATOR FOR NSW/ACT.