Book review: Reframation, by Alan Hirsch and Mark Nelson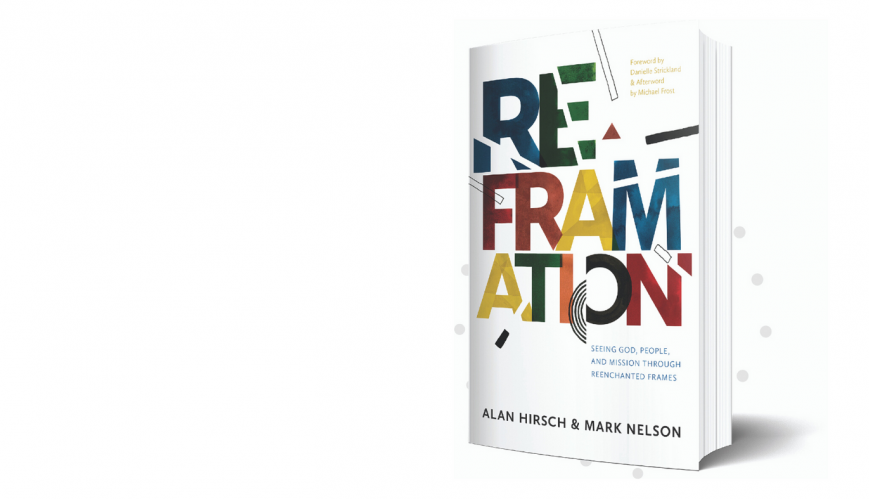 Book review: Reframation, by Alan Hirsch and Mark Nelson
7 April 2020
By Barry Gittins
This book – Reframation: Seeing God, People, and Mission Through Reenchanted Frames – by Alan Hirsch and Mark Nelson, could change your life.
Written for those who belong to the Church, Hirsch and Nelson call on readers to belong to Christ. The authors state, compellingly, that there is a need to change how we see "God, people, and mission" and call for "reenchanted frames" through which to view them.
"We live in a world that is constantly on a pilgrimage, searching and longing for so much more," they write, and yet followers of Jesus, caught in a "crisis of interpretation" are "robbed of the capacity to speak, to care and to notice" our fellow pilgrims. These reframers contend we "struggle to articulate the story of God in a way that brings clarity to these longings, this world, and our place within it" – they call on us to rediscover the wonder of a creative God who inhabits our imagination, our stories, our lives and our universe.
This volume is a wake-up call. Within its pages, its notes and resources, its honesty and passion, your pilgrimage may be illuminated by the flame of the Holy Spirit. Available at Koorong stores and koorong.com.au.