Book Review: Risen Motherhood by Emily Jensen and Laura Wifler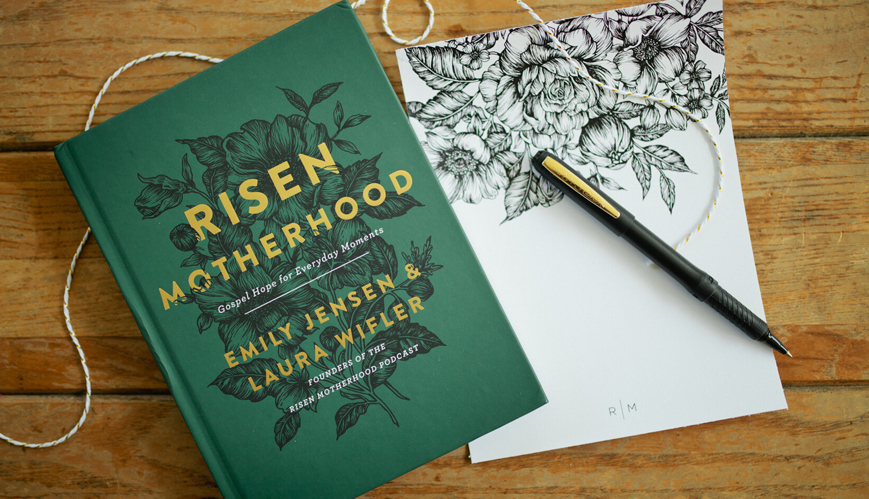 Book Review: Risen Motherhood by Emily Jensen and Laura Wifler
7 May 2022
In Risen Motherhood, mothers Emily Jensen and Laura Wifler share how they incorporate the gospel into their everyday life.
Reviewed by Jessica Morris
Motherhood can be a lonely experience, and there is no shortage of self-help books and bloggers to help mums navigate raising kids.
Mothers Emily Jensen and Laura Wifler know this first-hand and began the Risen Motherhood podcast in 2016 to encourage, equip and challenge mums to apply the gospel to their everyday lives. It culminates in this book, which aims to deliver gospel hope in everyday moments.
True to its word, this book delivers – not just laying out the specifics of the gospel in an easy-to-understand way but marrying them with everyday occurrences. We're talking marriage troubles, birth experiences, post-partum body image, raising children with differences and making schooling choices. The normalcy of their stories is a breath of fresh air, and their honesty echoes many of the self-doubts mums experience.
It's worth noting that I read this book through the lens of a heterosexual female without children, so while I appreciate the insights of Jensen and Wifler, I can't relate on a direct level (aside from purchasing tons of cute baby clothes in response to many birth announcements from friends!).
However, it did strike me that this book has a specific audience. Parenting is always referred to as a nuclear family experience with a married mother and father, and there are some indirect suggestions that the mother plays the stay-at-home role while the dad is at work (although their podcast counters this). Many people will relate to this; however, the intricacies of living out the gospel in everyday life for single mothers, couples, or families that look different to this conservative erring will require more pastoring and community support.
Beautifully laid out with discussion questions and gorgeous illustrations, Risen Motherhood will be an encouragement to mums seeking a conservative, Biblical approach to raising kids.
Risen Motherhood is available at Koorong.