Book review: Somebody's Land by Adam Goodes and Ellie Laing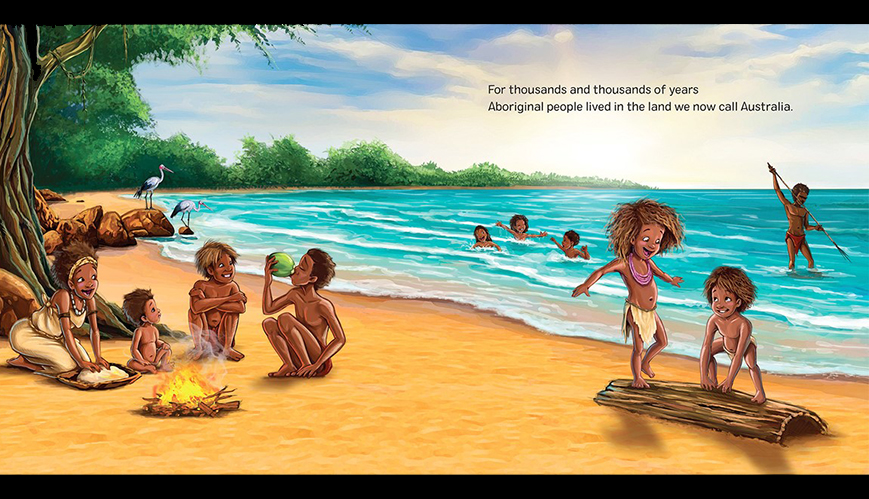 Book review: Somebody's Land by Adam Goodes and Ellie Laing
25 January 2022
Illustrator David Hardy contributes engaging images to this accessible picture book for young children that introduces First Nations history.
Reviewed by Jessica Morris
This land we call Australia was always somebody's land, yet British colonisers declared it 'terra nullius', which means 'nobody's land'. As a non-Indigenous Australian, I remember learning this as a child, and I never understood the significance of what that declaration meant, or still means, to our First Nations peoples.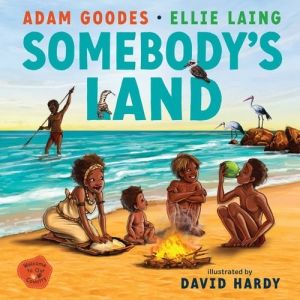 In this stunning children's book, community leader Adam Goodes, an Adnyamathanha and Narungga man, and former Australian Rules footballer, shares an honest narrative about the colonisation of this country. Along with journalist Ellie Laing, he shows how thousands of years of history, culture, relationship, dreaming, and agriculture have been rejected by colonialisation.
Yet with grace, dignity, and ease, the reiteration that the country was always 'somebody's land' – matched with delightful drawings by David Hardy (Disney), a Barkindji man, shows that Aboriginal and Torres Strait Islander cultures and peoples are resilient, essential, and a fundamental part of Australian society.
I wish I'd had access to this book as a child – and I am so grateful that a new generation of children can now learn the true story of this nation with beauty, blamelessness, and courage.
Somebody's Land is available at all major bookstores.