Book Review: The Big Book of Australia's War Stories, by Jim Haynes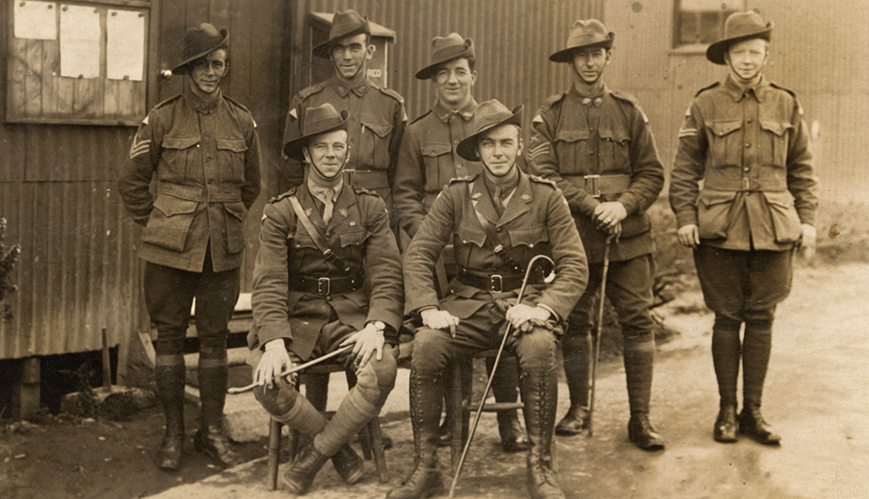 Book Review: The Big Book of Australia's War Stories, by Jim Haynes
23 April 2020
Australian Servicemen of the 24th Battalion, World War One, 1914-1918. Photo by Museums Victoria on Unsplash.
Reviewed by Barry Gittins
Anzac Day still carries a solemn weight for Australians and New Zealanders. This anthology, written and compiled by Jim Haynes and his colleagues, will prompt the requisite tears, laughter, anger and thought.
Coming in at more than 590 pages of prose and poetry, this "collection of stories of Australia's iconic battles, heroes and campaigns from the Boer War to Vietnam" lives up to its name. Strangely, considering it is Australia's longest military conflict, there are a scant two pages given over to Afghanistan.
As expected, you'll find the sagas of Breaker Morant, the Red Baron, Gallipoli, Albert Jacka, The Salvos' 'Fighting Mac' William McKenzie (referred to as 'Big Mac'), the Rats of Tobruk, Kokoda, Nancy Wake, the battle of Brisbane, Long Tan, and many more, as well as poetry from Banjo Paterson, Henry Lawson, Stewart Lawson, etc. There are also fascinating, little-known yarns.
The Big Book of Australia's War Stories is a must have for lovers of Diggers, war stories, and that great love, "that lays down its life for another".
The Big Book of Australia's War Stories is available at major bookstores.
BARRY GITTINS IS A SALVO WHO WORKS AS MARKETPLACE COORDINATOR FOR THE SALVATION ARMY 614 CORPS IN MELBOURNE.