Book Review: The Loneliness Epidemic by Susan Mettes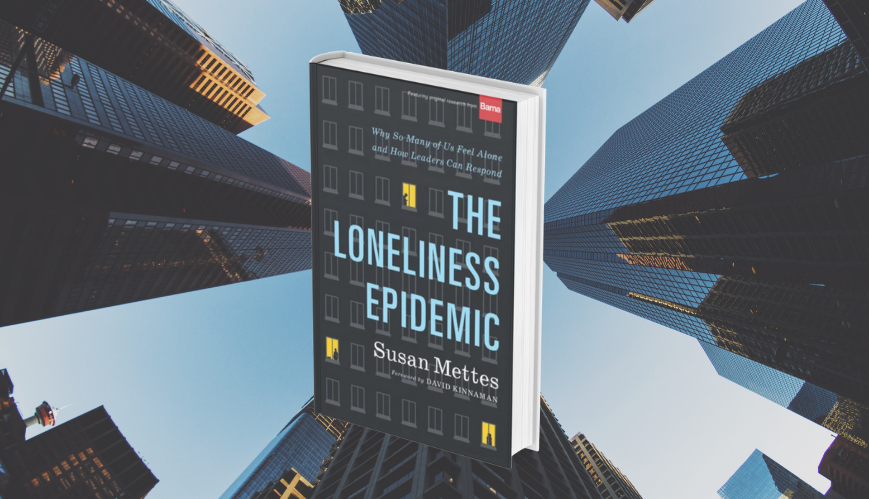 Book Review: The Loneliness Epidemic by Susan Mettes
23 July 2022
In Susan Mettes' new book, partnered with Barna Research Group, we discover just how widespread loneliness is within the western Church. 
Reviewed by Tanwin Tanoto
Loneliness is real, and it is affecting a lot of people. In The Loneliness Epidemic: Why So Many of Us Feel Alone and How Leaders Can Respond, Mettes works alongside Barna Group to give us a picture of what loneliness looks like in North America.
Some of their findings are staggering – one in three adults in the United States say they feel lonely almost all the time or sometimes.
While it is American-based research, we can see how it corresponds to many western countries, including Australia. This widespread loneliness epidemic is telling us that we have widespread problems with relationships.
So what makes people lonely? What are the undercurrents that create a lonelier society? And how Christian leaders and communities can minister better to the lonely? These are some of the questions answered by this book. The answers are in relational themes that we all long for: belonging, security, expectations, and closeness. Mettes uses these four themes as a framework to protect against loneliness.
However, the strength of this book is not in the suggested answers. I find what makes this book so revealing and insightful is the research data and their interpretations. Mettes uses the data to defy some stereotypes and myths regarding loneliness. Is it true that older adults are the loneliest? Is it true that people who have found true love are not lonely? Is it accurate that poor social skills are the root of loneliness? What about the impact of social media? And are people lonely because they spend too much time on social media? Then she discusses relationships in the Church. Is it true that going to church makes people less lonely? The research data answers these questions and more, and some of the findings are surprising.
What is encouraging about this book is that Mettes defines loneliness well and accurately communicates the scope of what constitutes loneliness. Second, this book also reveals the impact of this silent epidemic on people and communities.
This book brings awareness to the danger of loneliness in our communities. Like many silent social issues, loneliness impacts many people, yet it is not discussed often. Finally, it gives an accurate picture of what real loneliness looks like and how pastors and churches can serve people better.
If you are a data or research nerd like me, you will enjoy the presentation of statistics. Even if you are not, this book is full of surprising insights into an issue that is not talked about enough. So I encourage all church and community leaders to recognise loneliness in our community and intentionally serve them well. This book will give you that insight and suggestions.
The final words are for pastors. I know by experience that being a pastor can be a lonely place. Therefore, this book achieves a dual purpose for me: equipping me to serve in this loneliness epidemic and serving me by recognising the danger of loneliness. Even if you are serving in a thriving community, this book is still good for you and your ministry because loneliness is a complex issue that can impact anyone. Even (or especially?) leaders of those communities.
As Mettes shares, "Loneliness is about relationships. And what aspect of humanity is more important than relationships? ... Loneliness is not a problem that can be solved by anything short of love."
The Loneliness Epidemic is available at Christian bookstores.