"Failure" the new success story for kids' films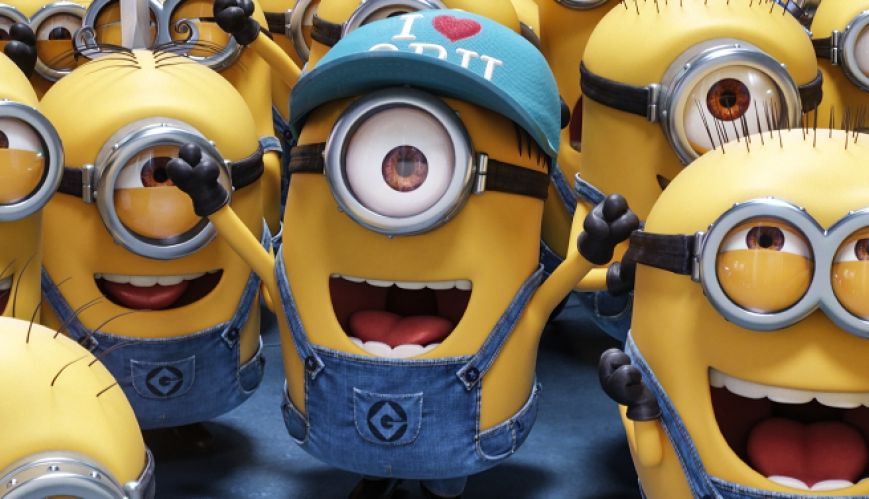 "Failure" the new success story for kids' films
21 June 2017
How do our children cope with failure? Australian society isn't well suited to teaching them helpful tactics.
Success is an idol regularly worshipped on every magazine cover and prime-time TV show. Even in school, children are often encouraged to believe they can be anything they want to be, so long as they try hard enough.
But when children inevitably do fail, where will they find the means to carry on? In cinemas this month you'll find three very different solutions modelled for young minds.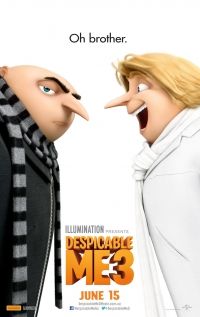 Despicable Me 3
The third in the Despicable Me series sees Steve Carell return as Felonious Gru, the former super-villain who has now reformed his ways to not only become a father of three, but a married man and an operative for the Anti-Villain League.
The film opens with Gru and his wife, Lucy, being called on to foil the plans of a 1980s-obsessed bad guy named Balthazar Bratt. This tracksuit-wearing, moonwalk-sliding "smooth criminal" is responsible for the theft of a precious stone that will aid his plans for world domination.
Gru is unable to recover the valuable rock and is sacked as a secret agent. Now he and his daughters – Margo, Edith and Agnes – along with Gru's host of Minions, face a life of penury unless he can sort out a new source of income.
Enter Gru's unknown twin brother Dru. Dru is everything that Gru is not – rich, successful, and possessed of an amazing head of hair. It's not long before the brothers have teamed up to steal the diamond back from Bratt.
Regardless of how the plot plays out, in the face of failure, Despicable Me 3 encourages kids to look inward. Concentrating on who they are at heart, seeking their much-needed resources from within, will somehow help them win through.
Despicable Me 3 opens 15 June.
Cars 3
Cars 3's approach to failure is denial, pure and simple.
Lightning McQueen is back on the racetrack, only this time he's not the up-and-coming youngster he used to be. A new crop of racers are speedily climbing the ranks, led by Jackson Storm.
Storm is faster, more technologically advanced, and possessed of an ego that's eerily similar to Lightning's in his first film.
McQueen is involved in a terrible on-track accident that seems likely to put an end to his racing days. All of his Cars companions are with him on his road to recovery, including McQueen's best friend Mater, and the resurrected memories of his mentor, Doc Hudson.
But instead of seeing this as a point to re-evaluate his life, McQueen is encouraged to focus on a comeback that will see him become a bigger success than before.
To that end, he enters into a rebuild with the services of racing technician, Cruz Ramirez. She unwittingly increases his sense of humiliation by referring to him as her "Senior Project".
Director John Lasseter delivers a very emotional story, in much the same vein as the first Cars, and our fiery red racer does learn a valuable life lesson.
Cars 3 opens 22 June.
Transformers:The Last Knight
Legendary blockbuster director Michael Bay says he's come back to his most profitable franchise to tell one last story, and it centres on coping with the failure of others.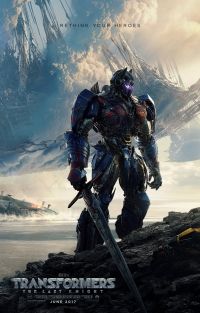 At the end of Transformers: Age of Extinction, Optimus Prime, the leader of the heroic Autobots, headed off into space to confront his creators.
In his absence, a worldwide war has begun between humans and the Transformers.
Mark Wahlberg is back as Cade Yeager, the inventor-turned-revolutionary, who has formed an alliance with the yellow Camerocum-Autobot, Bumblebee.
Together they work to discover why the alien robots are so intent on conquering earth. The secret is held by English astronomer and historian, Sir Edmund Burton.
He reveals that Transformers have been visiting earth for thousands of years, and are actually the source of the tale of King Arthur and his knights of the round table. The Makers will inevitably return because they are determined to gain possession of the symbol of King Arthur's kingdom.
In the midst of the conflict Optimus also returns to earth. However, instead of restoring the peace, he's come to aid the Makers in their efforts to retrieve this sacred piece of technology.
Yeager and the remainder of the Autobots are shocked when their hero fails to fulfil their hopes. Instead of abandoning him, though, they mount a rescue mission to save him from his creators.
Transformers: The Last Knight suggests salvation can be found in the family who will stand by us, regardless of how far we fall from grace. 
Transformers opens 22 June.
God's wisdom 
So, what does Hollywood have to offer when it comes to failure? Despicable Me 3 says look inwards for a solution; Cars 3 says look over the problem; Transformers: The Last Knight says look to your friends.
The problem with all three is that they rely on human resources for success, and these are inevitably as limited and susceptible to failure as our own.
A key event in any child's maturity is the recognition that neither their own resources nor their parents' will ultimately be enough to solve every problem.
The Bible's response is to encourage us not to look in or around, but up. Failure is part of the human condition. Ever since we decided to take on God's rule, we've been realising our own limitations.
However, God provides an inexhaustible supply of grace that promises to lift even the weakest of his children up on wings of eagles. "Look up" is not an option that any of this month's films suggest, but it's one wise parents will include.
Through Jesus, God makes a final end to our failures, while promising to supply all our shortcomings.