Hacksaw Ridge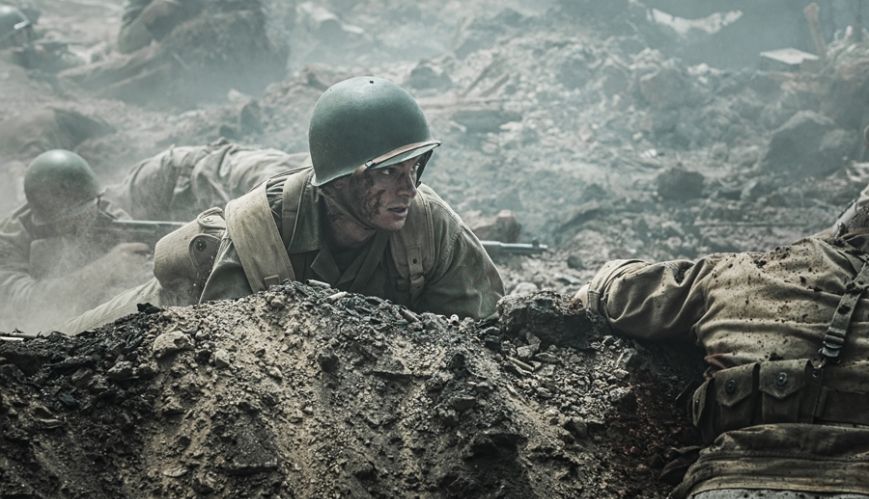 Hacksaw Ridge
15 November 2016
RATING: MA15+
RELEASE DATE: 3 November
There are times in life when we discover for ourselves whether or not our faith in God is real. Hacksaw Ridge is built on a series of realisations like that. The true story of a Christian man who had to discover the reality of his faith in a number of trying circumstances, right up until he carried it into the furnace of the Second World War.
Hacksaw Ridge is built around the life of Desmond T. Doss, an American Seventh Day Adventist who refused to carry a gun but still wanted to serve his country in the Pacific. Mel Gibson returns to the director's chair to tell a story that is likely to take its place alongside Chariots Of Fire and The Passion Of The Christ as one of Christianity's most stirring stories of belief.
Gibson uses rising star Andrew Garfield to introduce us to Doss long before he confronts the trials of the Pacific. In smalltown Virginia, we're made privy to the events that shaped his life. Rachel Griffiths plays Doss' mother, a source of quiet, determined faith; Hugo Weaving his father, a troubled alcoholic shattered by the First World War.
Doss is repelled by violence and attracted by the thought of saving lives. He enlists to be trained as an Army medic, but his refusal to carry a rifle throws him into conflict long before he reaches a transport ship.
Hacksaw Ridge is not just a story that involves a Christian; it is a story about the daily struggle to be a Christian. No one understands Doss' conviction that he can love his God and his country, without wanting to kill its enemy. The persecution he then undergoes comes in a variety of extreme, but still sadly familiar forms. Most poignantly, Desmond's father assures him that he will find no joy in following the path God has set before him.
"You think this world will fit in with your beliefs?" the broken man pleads. "If by some miracle you survive, you won't be thanking God." To this very day, Christians face the same challenges from the mouths of authorities, peers and parents. Yet Doss perseveres, not because he has an iron will, but because his faith is his identity.
Hacksaw Ridge delivers Doss his baptism of fire on the shores of Okinawa, the island chain where American troops first set foot on the Japanese homeland. Gibson pulls no punches in conveying both the brutality and pointlessness of war. The hellish vision that unfolds is easily as disturbing as any war film I have ever viewed. But neither does the director indulge in elevating one viewpoint over another. The conflict is salted with non-Christians who behave valiantly, as well as Christians who are prepared to take up arms – and enough bravery, cruelty and futility to challenge and shame both sides. But it's Doss' moment of decision that the story turns on. Terrified and alone, confused and struggling, Desmond calls out to God: "What do you want from me? I can't hear your voice!" Silence ensues, then he hears the desperate scream: "Medic! Help!"
When the lights came up on Hacksaw Ridge at the Venice Film Festival it received a 10-minute standing ovation. However, what I will remember the most is the three times it brought me to tears. The first, for the sheer horror that soldiers were asked to endure. The second, for the terrible choices mere men were asked to make. And finally, for the sheer beauty of one man's realisation that serving his God was more important than any safety this world might offer.