Holiday hits with gains for the heart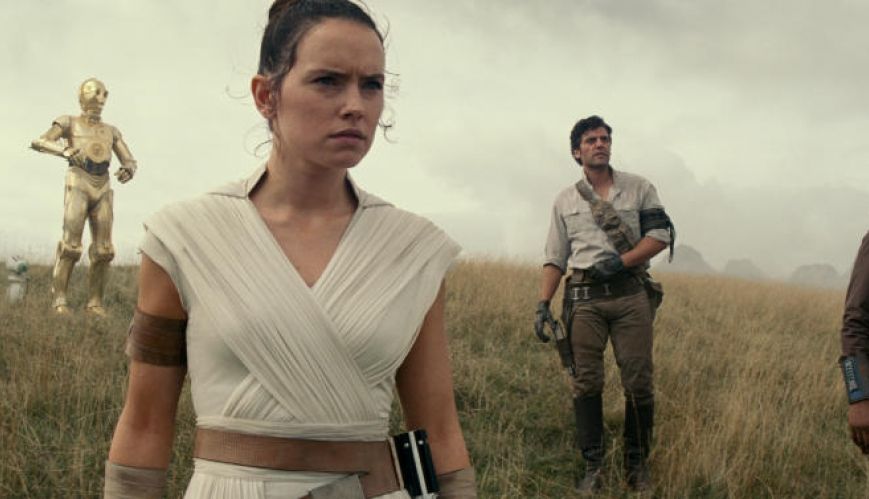 Holiday hits with gains for the heart
27 December 2019
The last and ninth chapter of the Skywalker Saga brings together new and old key cast members for the final battle.
By Mark Hadley
Mark Hadley applies a Christian worldview to the summer holiday movie blockbuster releases.
THE RISE OF SKYWALKER
Release date: 19 December
The final chapter in the nine-part 'Skywalker Saga' has arrived. It's a year after the events of The Last Jedi and all the key cast members unite to battle what director J.J. Abrams calls "... the ultimate enemy".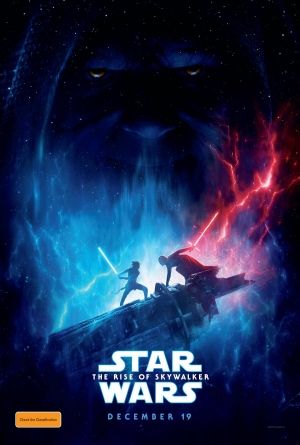 Emperor Palpatine, who appeared to have died in Return of the Jedi, reveals he has been playing a very long game indeed.
But the good guys have their surprise appearances too. Lando Calrissian retakes the controls of the Millennium Falcon, Luke Skywalker returns as a 'Force projection' and Princess Leia has a starring role even though actress Carrie Fisher died in 2016. 
But be prepared. Disney is emphasising this will be the final battle for many characters in that galaxy far, far away. What, then, will survive?
It doesn't seem to matter how many times the Resistance takes a beat-down, there's always a rag-tag group of freedom fighters ready to give it another go. "We're not alone," says once-stormtrooper Finn. "Good people will fight if we lead them."
The suggestion is there'll always be people with a conscience prepared to stand up for what's right. In the Star Wars universe that 'right' is freedom to pursue your own destiny.
Even if you can't get behind that particular moral, though, there's no doubt that in an age that praises individualism, yet requires increasing conformity, those who are prepared to speak their mind will be a rare but valuable commodity.
JOJO RABBIT
Release date: 26 December
Johannes 'Jojo' Betzler is a 10-year-old living in Germany during World War Two.
A member of the Hitler Youth, he'd love to see his country's enemies "crushed into dust", but he can't seem to summon up the cruelty necessary to see the world the Führer's way.
When asked to kill to show his commitment, he runs off, earning the nickname 'Jojo Rabbit'.
Furthermore, the discovery that his mother is hiding a Jewish girl in their attic teaches Jojo some ideas are worth running from.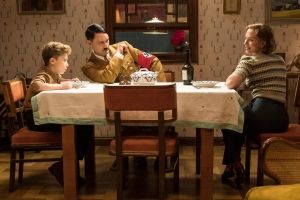 Jojo Rabbit is a dark comedy brought to the big screen by Taika Waititi, who provides Jojo with Adolf Hitler as an imaginary friend and adds other comic elements courtesy of Scarlett Johansson, Sam Rockwell and Rebel Wilson.
Don't mistake this as a lighthearted romp, though. The elements that help the young hero evaluate his worldview include suffering, disability and death.
However, what emerges is something much more than a simple 'love over hate' message.
Jojo learns that one of the bravest things we can do is admit we've been lying to ourselves
JUMANJI: THE NEXT LEVEL
Release date: 26 December
In The Next Level, high school students Bethany, Fridge and Martha arrive at friend Spencer's house to discover he's once again disappeared inside the magical game.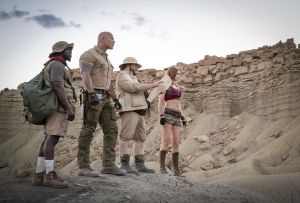 They mount a rescue attempt, but two extra players are sucked in as well. Spencer's grandfather Eddie (Danny DeVito) and his friend Milo Walker (Danny Glover) take on muscular characters, adding a 'cranky old men' vibe to the usual 'body switch' trope.
Jumanji adds a dose of reality to our seemingly harmless pastimes. Consequently, it majors on humility. More confident characters have to rely on the young and unsure. Players who find themselves in bodies nothing like their real-world selves, learn what it is to be weak.
In The Next Level that humility stretches across generations, with the younger competitors realising they can benefit from the older people they were so quick to dismiss.
All up, it's a safe watch for the family with a swag of laughs and an easy lesson thrown in.
Little Women
Release date: 1 January
Start 2020 with a new version of an old story. Louisa May Alcott's Little Women has been to the cinemas no less than seven times, including a modern American version this year.
This eighth adaptation, though, takes a more traditional approach to the coming-of-age story of four young women, post American Civil War.
Meg, Jo, Beth and Amy March are played by Emma Watson, Saoirise Ronan, Eliza Scanlen and Florence Pugh, and supported by Laura Dern and Meryl Streep – names that might provide enough reason to see the film.
However, Little Women also provides an insight into measuring our ambitions against our responsibilities. This film criticises the limited opportunities available to women in Alcott's time, as a sort of celebration of how far we've come.
Yet as contemporary as that viewpoint is, it can't altogether eliminate the powerful theme of service the author had in mind.
Marmee lays down her life for her daughters; Meg is happy to submit to the husband she loves; Jo sets aside her cherished novel to care for her sister; and Beth celebrates her family's successes even as her life ebbs away.
All teach us how to love others above themselves.
CATS
Release date: 26 December
Cats is one of those rare stories that has spanned almost every medium imaginable.
Beginning as a book of poetry by T.S. Elliot, emerging as a musical by Andrew Lloyd Webber, and enduring as a collection of Broadway songs, the story now has its debut on the big screen.
In Cats the movie, director Tom Hooper seeks to inspire hope for a divided world.
Memory, the song at the heart of Cats, is placed in the mouth of Grizabella, a once-glamorous feline, now withered by old age.
She is shunned by the other cats for her mangy appearance and eventually uses the song to reflect on how far she has fallen, and to appeal to the younger cats for acceptance.
Cats appeals to a world that has become enamoured with the talented and the beautiful at the expense of the awkward and the undesirable with the certain knowledge that we will all one day grow old.
It offers a hope that if we can see ourselves in the shoes of those who struggle to belong, we will find a place for them in our hearts.