Movie review: Beautifully Broken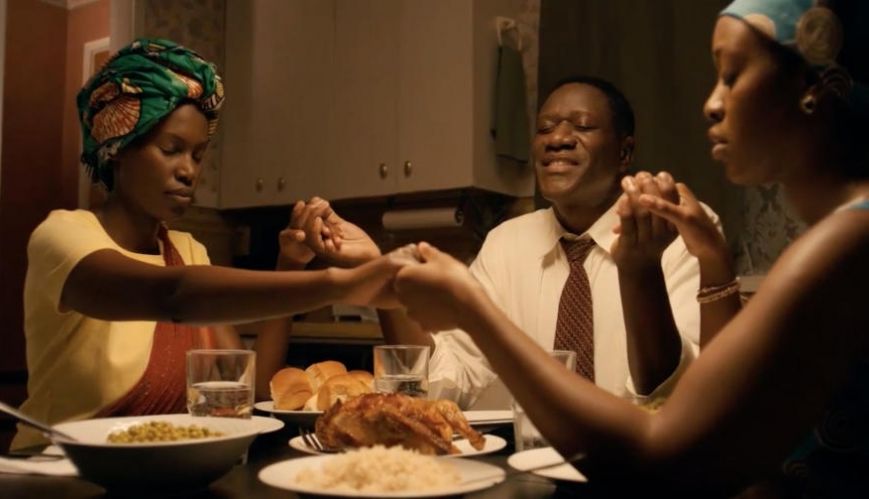 Movie review: Beautifully Broken
19 November 2019
Beautifully Broken centres on three fathers who live with the conviction there is a spiritual dimension to life that should shape their physical lives.
Reviewed by Mark Hadley
Beautifully Broken frames its story around three fathers living a world apart, but strangely connected by the slaughter of 800,000 Rwandans.
In 1994, the death of the Rwandan president in an aircraft accident sparked a powder keg of racial tension between rival tribes. Hutu militia took the opportunity to turn on the country's Tutsi minority, bathing the country in blood.
Though the film is careful in the way it displays the violence of that period, it is not hard to imagine how scarring those days would have been for the families involved.
Beautifully Broken's first father is William Mwizerwa, a Tutsi supervisor at Rwanda Coffee and the father of Aimee. He is forced to flee with his family when the violence breaks out, heading for his mother's home in the hope of avoiding the conflict.
When he arrives, though, he is confronted by the film's second father. Mugenzi is a Hutu who has been compelled by the militia to join the gangs rounding up the Tutsi. If he doesn't wield his machete on their behalf, they will turn it on his daughter, Umuhoza.
But Mugenzi decides to spare William's life and the supervisor is able to eventually flee to the United States, where he meets father number three. Randy Hartley is a successful Nashville businessman struggling with his daughter, Andrea.
A secret shame has come between them, transforming 'daddy's little girl'. How these lives are woven together is both uplifting and miraculous – and I mean that last word quite literally.
In order to get the most from Beautifully Broken, audience members will have to keep reminding themselves these events actually happened.
The buried connections between the characters are so surprising that in any other script they would smack of dramatic convenience.
Yet the weaving together of these real-world lives is possibly the strongest argument for an unseen hand working behind the scenes. Certainly, that is the perspective of William, Mugenzi and Randy.
All three fathers live with the conviction there is a spiritual dimension to life that should shape their physical lives. In addition, the three are united by the spiritual question that centres on suffering. Beautifully Broken puts the problem of a good God and a suffering world, front and centre.
From the huge multi-person suffering of the Rwandan genocide, to the one-family suffering of a molested child, the question constantly arises: Why wouldn't God choose to stop these things?
Some might see that as reason enough not to believe in a good creator, but it's a question people of faith wrestle with too. The answer Beautifully Broken offers is that God has his eye on something even more precious than the peace we cry out for.
William tells his daughter: "No clay has ever become a beautiful pot, without going through a little fire." In essence, William is appealing to a truth the Bible offers: "We ... glory in our sufferings, because we know that suffering produces perseverance; perseverance, character; and character, hope" (Romans 5:3-4).
The hope that enables us to endure is the knowledge that God can repurpose the outcomes of our pains. Like a master potter, he shapes the crude material of our lives so that even our pains mold us into people we would want to be if we could see past the moment.
He uses suffering to sand, shape and shine until we take on the image of his son Jesus, the greatest example of humanity ever to walk this valley of tears.
Out of terrible torture, God can and does bring something beautiful as we give every part of our life to him. And trusting ourselves to his plan will one day bring us into an existence we can only dream of.
No wonder William can assure Randy, God sees much beauty in the broken.
Beautifully Broken is rated M and is now showing.