Movie Review: Ride like A Girl (Special Edited Edition)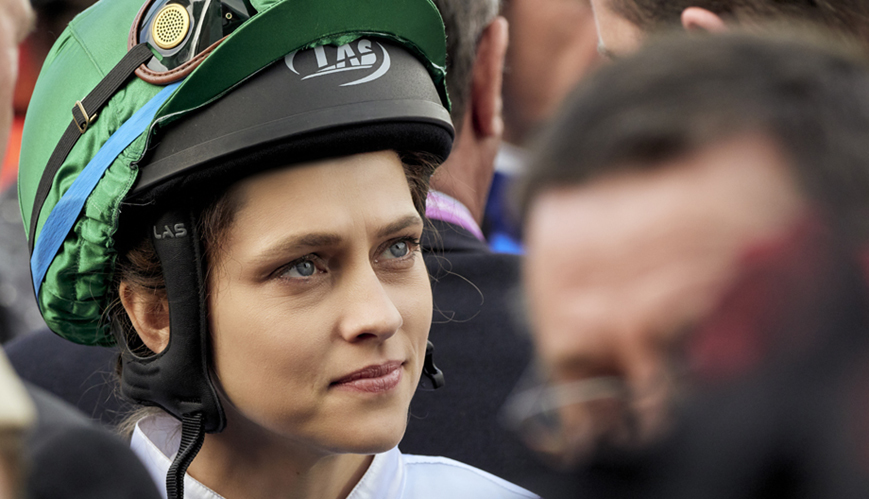 Movie Review: Ride like A Girl (Special Edited Edition)
14 July 2020
Ride Like A Girl celebrates the tenacity and perseverance of Michelle Payne, one of Australia's best jockeys.
Reviewed by Jessica Morris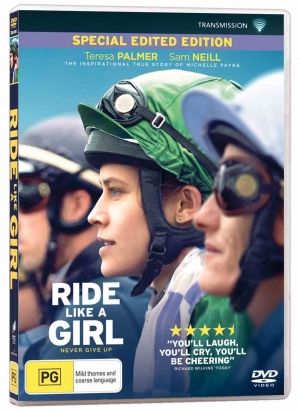 When Michelle Payne won the Melbourne Cup in 2015, she made history as the first female jockey to take home the prize.
Now in this biopic directed by Aussie actor Rachael Griffiths, we see the years of hard work, sweat and prayer that went into her success.
Starring Teresa Palmer as Payne, you will be  taken with her tenacity, determination and (dare I say it) horse obsession. Accompanied by Sam Neill as her father, we meet a typical Aussie family bonded after the death of Michelle's mother during her childhood, and her sister Brigid from a riding accident in 2007.
The pivotal theme is found in its title, and we see her push against the boys club of the sport, deal with taunts based on gender, and be refused opportunities due to simply being a girl.
Her tenacity and hard work are celebrated through this lens, but it's also worth noting that Payne is a phenomenal jockey in her own right. Rather than just being a film about a girl jockey (which must be highlighted), it celebrates Michelle Payne as a whole person. This is particularly driven home when Palmer portrays Payne's recovery from a near-fatal fall.
The theme of faith is wound through the film, and is as organic as the Australian bush we see portrayed on many a racetrack. It comes primarily through Payne's father, and we see the family's church attendance and prayer as a fundamental part of their lifestyle.
The power of prayer is subtly shown when Payne wakes up from her coma after her father is led in prayer by a priest. And like Eric Liddell, faith is also an inherent part of Payne's sport, and the words of her father, "suddenly a gap will open, and that's God talking to you ..." resound from her childhood all the way to her Melbourne Cup win, where Neill points to the heavens.
For the depth of this film, the cast does a wonderful job of utilising Aussie humour to lighten its delivery. Stevie Payne plays his role with humour and charm, celebrating his abilities without denying his experience with Down syndrome. And while not kosher for Salvos, Magda Szubanski's take on a nun betting on Payne's 100/1 odds for the Melbourne Cup will make you giggle.
This is the perfect film for the family, small group or a community night. Ministry leaders and parents may want to discuss the film following its showing, as watching Payne trying to lose weight in order to ride a horse could be triggering for some people; and while seeing her overcome brain injury is inspiring, it is heart-wrenching.
Ride Like A Girl showcases the best of Aussie film, sport and faith – a true celebration of an inspiring woman.
Ride Like A Girl is rated PG for Mild Themes and Course Language. The family-friendly Special Edition edition is available at Koorong. The original film is available at major stores.
JESSICA MORRIS IS A STAFF WRITER FOR OTHERS.