Movie Review: Twist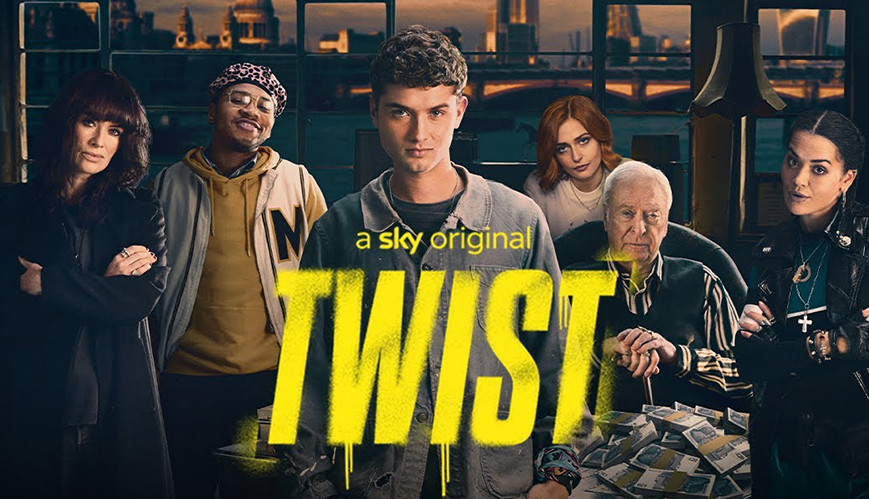 Movie Review: Twist
4 May 2021
Upcoming actor Rafferty Law (centre) plays the role of Oliver Twist in the modern remake, featuring (from left) Lena Headey as Sikes, Franz Drameh as Batesy, Sophie Simnett as Red, Sir Michael Caine as Fagin and Rita Ora as Dodge.
Reviewed by Jessica Morris
The story of Oliver Twist has been told for generations, and in Twist we are given a gritty and comedic crime drama of the Charles Dickens classic. But this time, Oliver is simply known as 'Twist' – a savvy, orphaned teen who lives on the streets of London. And the best part? He's a famous incognito street artist á la Bansky.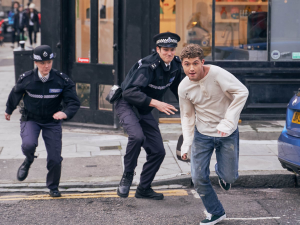 Twist turns into a high-action criminal drama as a teenaged Oliver Twist takes to the streets of London.
We are immediately drawn to Twist, played by Rafferty Law. His passion for art – the only thing that connects him to his late mother – and his commitment to helping the underdog through petty street antics – makes him a likable larrikin. But the intrigue, and deeper themes of poverty, abuse and belonging, all come to the fore when he meets Dodger and Batesy.
And while Twist is not immediately sold on their offer to join the community that lives off thievery, he joins under the persuasion of Red (Sophie Simnett), a tenacious teen who gives Twist a run for his money when it comes to knowing the streets.
It's fun and games for the tight-knit family – all have been recruited by the devious Fagin (Sir Michael Caine) and do his bidding, with the promise of a good meal, shelter, clothes and, most importantly, love. But we soon see that this love is merely a guise of power at play – and when he's not manipulating the teens into an art heist, he allows Sikes (Lena Headey) to sexually and physically abuse and intimidate them.
In this way, Sikes becomes the embodiment of the villain and abuser all at once – and moments of wit and lightness are darkness by her all-encompassing power. We particularly observe this in her relationship with Red – and the suggestion of forceful child sexual abuse is as clear as day, becoming the motivation for Twist to foil the thieves and claim justice for his new friends.
On the surface, Twist is an action-packed story about a teen who overcomes the odds. But dig deeper– in fact, stay a few scenes in – and you learn it says more about the abuse of power, the reality of homelessness, and the need for everyone to experience true belonging.
Ultimately, we know we find that in Jesus, and experience this when we join his family – but Twist is a reminder that this love has to be actioned in a safe, unconditional community. And that means not just seeing the person on the street as human, but choosing to question unjust systems, leadership and influence when we are privileged enough to do so.
Twist is rated M for violence, sexual references and offensive language.