Music Review: Everything Now by Arcade Fire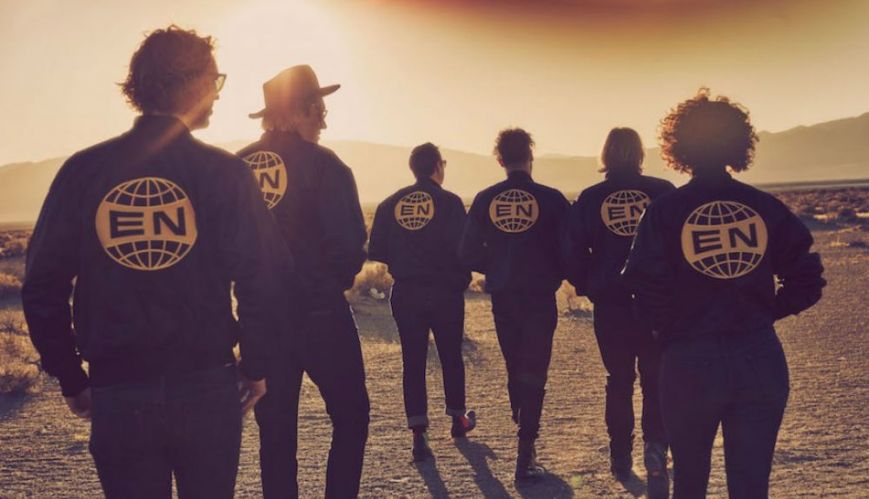 Music Review: Everything Now by Arcade Fire
16 September 2017
Reviewed by Anthony Castle

Arcade Fire's debut was a rock album recorded with analogue equipment 13 years ago. Keep that in mind when approaching their latest album Everything Now, which not only continues the band's recent shift to electronic dance music, but also thematically explores the ennui of the digital age.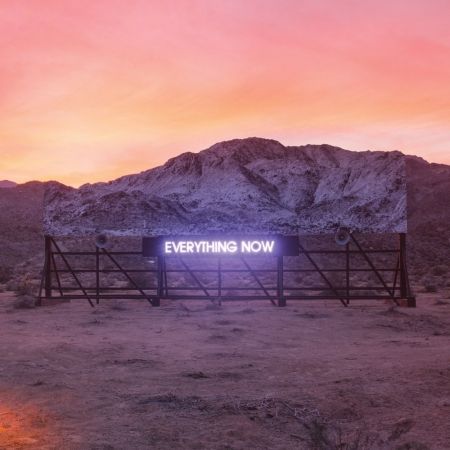 Arcade Fire, founded by husband and wife, Win Butler and Regine Chassagne, became the indie rock darlings of Canada with their Grammy-nominated 2004 debut Funeral. The alt-rock album had a messy, lo-fi passion and displayed a spiritual optimism that was punctuated with Biblical imagery (Butler has a Mormon background and a Bachelor in Religious Studies).

Everything Now, the fifth studio album from Arcade Fire, is sonically and thematically worlds away from that first outing. It is almost a concept album, promoted with a satirical marketing campaign that presents the album as corporate product alongside energy drinks and self-sustaining fidget spinners.

Consider the album cover; a billboard in a desert at twilight. The base of the billboard is lit with a neon sign that reads Everything Now. Closer inspection reveals that the billboard is surreptitiously recreating the mountain range on the horizon. This imagery speaks of a time coming to an end and a facsimile of the world being advertised as instantly available. This is the new information age and our consumer culture.

The lyrics of the title track explore this concept and hints at a lack of spiritual fulfilment and exhaustion in our current milieu. Musically, the title track is a lush disco, pop tune with piano, strings and refrains that are, frankly, reminiscent of Abba's Dancing Queen. The album generally doubles down on the pop and electronic dance influences of their last album Reflektor (the band now work with an additional percussionist and Daft Punk's Thomas Bangalter was one of the producers on this new album).

For many who came on board in the Funeral era, Everything Now may be a disappointment. For general audiences, however, the singles may work. The title track is a singalong earworm and the second single, Creature Comfort, uses marching electric drums and synth rhythms to catchy effect. The remainder of the album, however, has touches of punk rock (Infinite Content), alt-country (Infinite Content) and even funk (Good God Damn) in a sweeping display of diversity that feels more experimental than polished and may throw a few listeners.

It has been over a dozen years since Arcade Fire recorded that first rock album with analogue equipment and the band has since grown into a fascinating contrast; electronic pop music that is weary of the modern age. The band aren't quite Luddites but do seem skeptical of our materialist status quo. Similarly, the lyrics on Signs of Life and Creature Comfort view young people in fairly stereotypical fashion and Arcade Fire seem to be showing their age. Everything Now is an album that very much feels like the result of an analogue band struggling against a digital world, and like many of us, they're being subsumed by it at the same time.

Parents may want to exercise discretion in allowing tweens and younger listeners to approach this album. Spirituality and Biblical themes have been present in Arcade Fire's music, but the band offers their own cultural commentary on issues like consumerism, relationships, body image, self-harm, and lyrics can contain some coarse language.

Everything Now is available on iTunes for $19.99.