Music Review: Glory part 1 by Planetshakers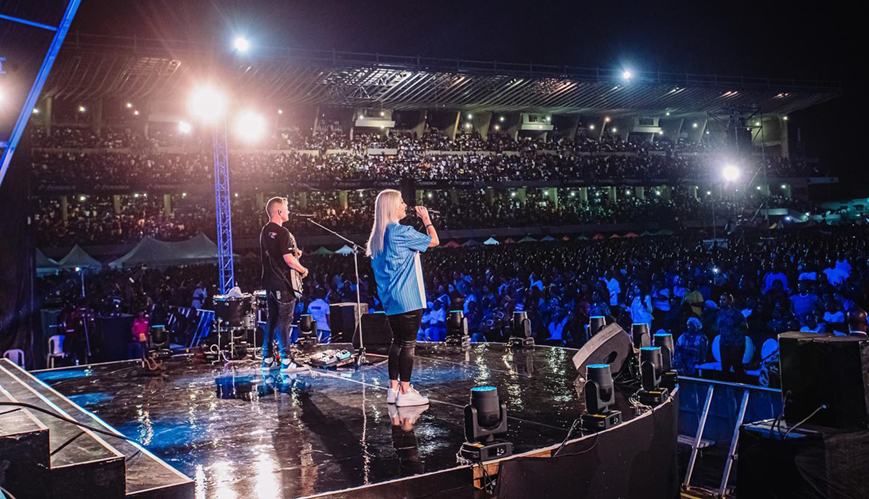 Music Review: Glory part 1 by Planetshakers
13 February 2020
Planetshakers continue to deliver feel-good praise and worship tunes on Glory part one.
By Jessica Morris
After releasing its previous album Rain in three parts last year, Planetshakers Church looks set to repeat the trend in 2020.
Its new EP Glory part one precedes their 23rd annual conference, with five tracks that focus on the greatness of God. A blend of electro-synth tones, electric guitar and even some samba, it distinctly fulfils Planetshakers' niche sound of energetic and expressive worship.
The opening track 'How I Praise You' is the ultimate Sunday morning wake-up call, albeit the song the youth worship team perform the day they return from camp. Lead singer Joth Hunt expertly navigates his vocals between intricate guitar chords, a wealth of jumping (one imagines) and a breakdown that will have you headbanging. 
Meanwhile, 'Walls' is a radio-friendly praise song that highlights the power of praise before a breakthrough, and the gradually building ballad 'I Remember' centres listeners with the truth about Christ's resurrection power.
'Can't Take My Eyes Off You' carries a similar tone, before 'Overwhelmed' simply reminds the listener that Christ loves them.
Fans of Planetshakers will appreciate the formula of this EP – the praise songs will have you dancing, and the worship songs are easy to sing along to.
Don't expect the theology in this EP to get any deeper than discussing the greatness of God in very simple terms. However, if you're trying to introduce a new Christian to the presence of God, this EP may be a good way to dip their toe in before you dive into the Scriptural narrative of Hillsong's Awake and The Belonging Co's Awe and Wonder.
Glory part one is available online, with the full album out at Koorong in late 2020.