Music Review: Jesus Over Everything by Planetboom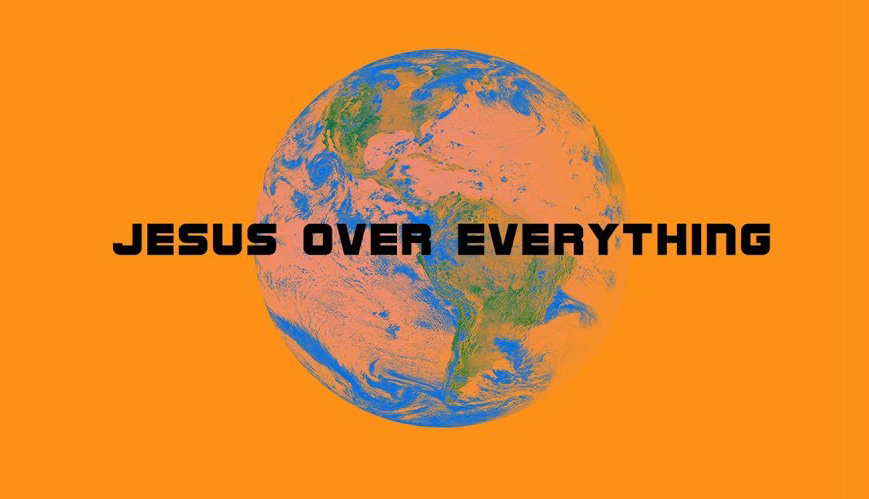 Music Review: Jesus Over Everything by Planetboom
21 December 2019
It's not often you hear worship music so blatantly call out the realities of pain and power struggles yet still point people back to Christ while uniting us in the process.
Reviewed by Jessica Morris
Planetshakers' youth band Planetboom is a diverse and global expression of a church that has, well, boomed over the past 14 years. On their debut album Jesus Over Everything, they prove that they carry the musical prowess of their predecessors, yet have the bravery and intent to explore new sounds sonically and culturally.
Boasting a ministry that covers more than 60 cultures, the songs on Jesus Over Everything carry elements of trap, urban and EDM, hip hop, soul, reggae and rock. It sounds diverse and a little confusing – and it is.
But as you continue to listen to these 11 tracks, they grow on you. You realise the change in beat, sound, even genre is a reflection of a generation of teens thirsty to make their mark on the world for Jesus. And if this album is anything to go by, they will.
The opener 'Lemme Tell Ya' is a trap EDM dream, and honestly sounds more like a club tune than a typical Planetshakers song.
But dig deeper and look at the lyrics, and you realise the band are redefining their audience's knowledge and understanding of God. They sing about the Trinity, about God's divinity, and his majesty – all principles you would find in the Apostles Creed. Yet here, we are presented these truths in a simple and more accessible way.
'Praise Over Problems' is a catchcry of young people who choose to believe God is bigger than pain, while 'Run To You', is an urban song of surrender. 'Jesus Over Everything' is by far the highlight, where they combine just the right mix of a slick, soul sound with the worship anthems Planetshakers is known for.
The bridge, where they rap (speak? I can't tell, I'm too old) and declare what God is bigger than is particularly moving. As they state Christ's power over depression, racism, pride, possessions and other things that seem to hold multiple generations' hostage, I couldn't help but shiver.
It's not often you hear worship music so blatantly call out the realities of pain and power struggles, yet still point people back to Christ while uniting us in the process.
With both male and female worship leaders, the band feels and sounds more diverse than any other youth expression on the market. Female vocals are bold and sassy, males aren't afraid to be soulful and vibrant, and the team are refreshingly zealous in their delivery.
Jesus Over Everything will take you back on first listen. This is a harsher, heavier and more 'secular' sounding church band than we've yet seen. As someone who grew up in the heyday of youth worship teams, Hillsong United and Planetshakers were staples, and I can't help but think that perhaps we've stumbled onto the sound of a new generation of worshippers.
Jesus Over Everything won't appeal to everyone, and it's unlikely a multi-generational congregation will be able to use these tracks in services. Yet for young people who are more informed than ever before, and who know and appreciate good and diverse music, this sound is perfect.
Planetboom has proved Planetshakers are a go-to for young people who want to engage in worship and the core truths of Christianity. When the Planetshakers movement started, their cry was "empowering generations to win generations".
Planetboom is the next step in facilitating revival in a generation who have the world at their fingertips. And with this music, they have created an open pathway for God to do just that.
Jesus Over Everything available online and at Koorong.