Music review: Outside the Inside by David Willersdorf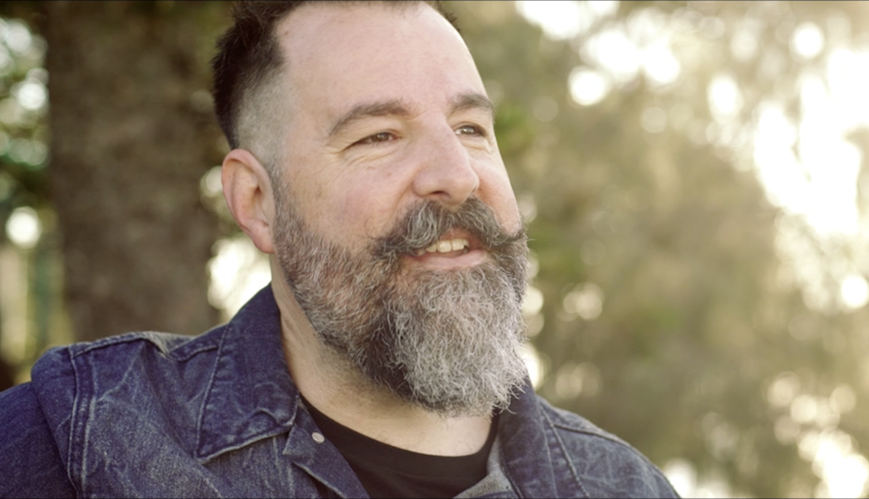 Music review: Outside the Inside by David Willersdorf
2 March 2019
David Willersdorf is held in the highest regard by some of Christian music's most-loved artists.
By Jessica Morris

The soulful tones of David Willersdorf have been captivating Aussies for decades.
Starting as a gospel singer in a time when Australian Christian music was emerging, his earthy vocals and songwriting abilities mean he is held in the highest regard by some of Christian music's most-loved artists, included Geoff Bullock and Jared Haschek.

David's latest album, Outside the Inside, sums up the heart of a musician who is equally motivated by his compassion for others, and his love of music. Recorded in Nashville, Tennessee, and produced by the legendary Rick Price, this 10-track offering takes you on a journey through personal struggles, his deepening relationship with God, and how this plays out when it comes to showing this love to the people around us.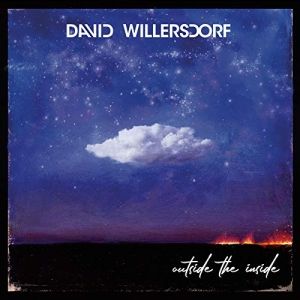 The opening track, "Keep Breathing", strikes you immediately with its vintage Australian tones, and you are reminded of John Farnham but with a bluesy, more grass-roots sound. "Outside Yourself," is an up-tempo acoustic gem, that will put an extra spring in your step as you seek to be the hands and feet of Christ. Lyrics like, "A man's an island to himself, you've got to live for something else. You've gotta live outside yourself", bring a well-worn, honest faith to the forefront of this album's heart, without shoving it down your throat.

A country twinge mixes with David's rich gospel vocals in "Strange Little Secret," and electric guitar amps up this approachable call to open up and be honest about our deepest struggles and sins. Throw in a choir, and you are reminded that David made his mark as a gospel artist in the 90s. This is adult contemporary gospel at its best.

Things take a deeper turn as "Survivin'" heralds the entrance of piano and strings. A raw and vulnerable recollection about how life can turn in moments, remnants of David's time as a youth worker in Sydney emerges. His ability to find solidarity with the other by simply saying, "I was jumping like a mad man in the streets", and, "I was grieving about a land I'd never know", means he crosses cultural, generational and class divides. It is a remarkable gift, and used in a song that communicates the desperation of every person to simply survive, it is extremely powerful.

A classic love song is offered to us in, "Until I Met You", and the juxtaposition of romantic lyrics matches the simple, steady melody, giving new meaning to the admission that "I thought that love was a pure waste of time, until I met you". While "You Came and Found Me" is a beautiful piano-based ballad, and David uses the fullness of his voice to highlight the goodness and mercy of God within the lyrics. It is immersive and, as violin and percussion build the song, you sense the deep reality of David's faith and the life God has given him.

"We Just Gotta Be (Grateful)"returns to the bluesy, gospel vibes of earlier tunes in a reminder to remember the good things in life, while "So How Do I Tell You Goodbye" is a melancholy, heartfelt song about letting go of love.

Minor keys immediately make "Careless" a track of note, and David delivers an exquisitely executed ballad that will resonate with your own stories of grief and regret. The chorus "I got careless" is nearly too simple, and that is what makes this song so heartbreaking. It is a confession –one that many of us could make, and hearing it nearly feels holy.

Bringing it home with the vintage gospel flavours of "Helped Me to To Stand" lyrics like "You've been a friend to me in all of my ways, how we survived through all those dark days"brings in elements old-school classics like "You've Got A Friend in Me"and "Bridge Over Troubled Waters". It reminds you just how good David is at using his wealth of experience and musical knowledge to simplify human experiences so they resonate on a personal level.

Outside the Inside is an intrinsically personal call to confront our own pain and experience the grace of God, so we may serve the people around us. Cleverly crafted and masterfully delivered, it will please the ears and hearts of vintage rock, blues and adult contemporary fans.

Inside The Outside is available for download now.