Music Review: Proclamation from the New York Staff Band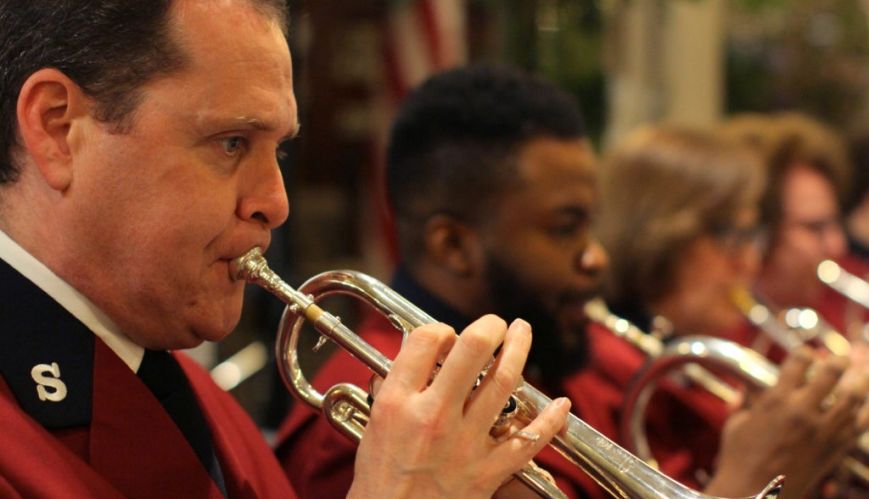 Music Review: Proclamation from the New York Staff Band
27 March 2020
The New York Staff Band has released a new album which will appeal to brass band enthusiasts.
By David Woodbury
The latest double-CD set from New York Staff Band is an impressive and compressive compilation from several noted composers.
The set comprises 22 diverse tracks, from the more traditional march, including 'Seafarer' by Norman Bearcroft, through to a bullfighting song, 'La Virgin De La Macarena', arranged by Mark Freeh. Guest artist Philip Cobb, who features predominantly on the album, is a renowned soloist on cornet and trumpet whose expertise is evident in an arrangement by Eric Ball of Elisha Hoffman's hymn, 'Glory to His Name'.
The CD opens with the title number 'Proclamation', by Tom Davoren, based on the George Duffield hymn 'Stand Up for Jesus'. No doubt this is the band's signature presentation that sets the tone for the album. Resident composer and band member Dorothy Gates contributes her expertise in three selections; in particular, a monumental work, 'The Glory of Jehovah', written originally for New York Staff Band at the Canadian Staff Band's 50th anniversary celebrations in 2019. With its basis in the book of Exodus, the work has a playing time of almost 25 minutes and I suspect that a live presentation of this piece would be quite impressive.
Under bandmaster Derek Lance, the presentation is of high quality and much of it will appeal to the brass band enthusiast. My pick is Gates' arrangement of 'Rest', by Phil McHugh and Greg Nelson.
Proclamation is available from Sydney Salvationist Supplies (1800 634 209) or thetrade.salvos.org.au and Melbourne Salvation Army Supplies (1800 100 018).
MAJOR DAVID WOODBURY IS A RETIRED OFFICER LIVING IN ARNCLIFFE (NSW).