Podcast Review: At The Table by Faversham Salvation Army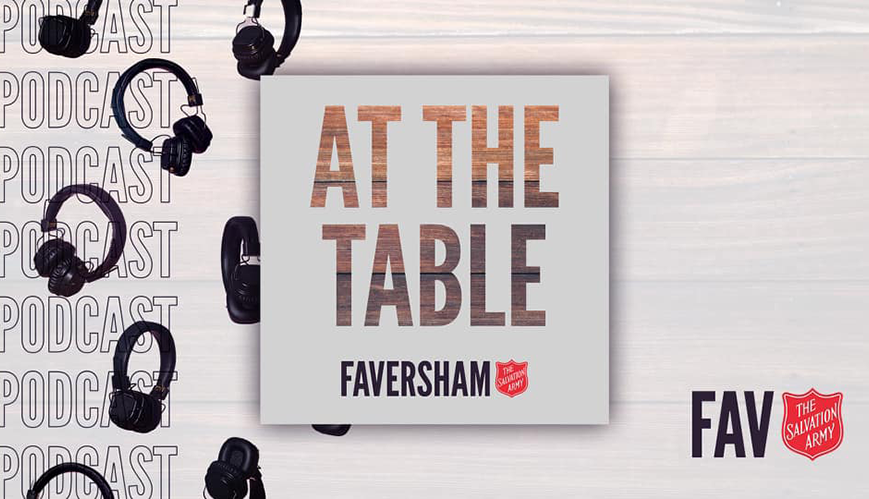 Podcast Review: At The Table by Faversham Salvation Army
5 October 2021
Members of Faversham Corps in Kent explore the Bible in their podcast At The Table.
Reviewed by Jessica Morris
What if church could be a safe space where we bring all our thoughts, questions and idiosyncrasies to the table? Faversham Corps in the UK has delivered a podcast that exemplifies this concept. At The Table helps us dig into the Scriptures and build community to know Jesus better.
Hosted by corps members Beth, Joe, Jon and Lucy, you'd be forgiven for thinking the Pevensie siblings had come to life, such is their rapport. But don't go too far down that rabbit hole because married couple Beth and Jon, who pioneered Faversham Corps, only met Joe and Lucy (also married) two years ago. And their ability to banter is equally measured by their vulnerability and commitment to justice.
Five seasons into the podcast and this quartet have dug into Advent and Easter scriptures, as well as Sunday school classics and 'strange things' Christians do. Their collection of topics means you are guaranteed to grow spiritually, all while laughing because Jon did something stupid (sorry, Jon).
Young adults, and those young at heart, will immediately feel welcome 'at the table'. So grab a cup of tea, put on your best English accent, and grab that dog-eared Bible. At The Table is available on your favourite podcast platform now.