Podcast Review: The Rise and Fall of Mars Hills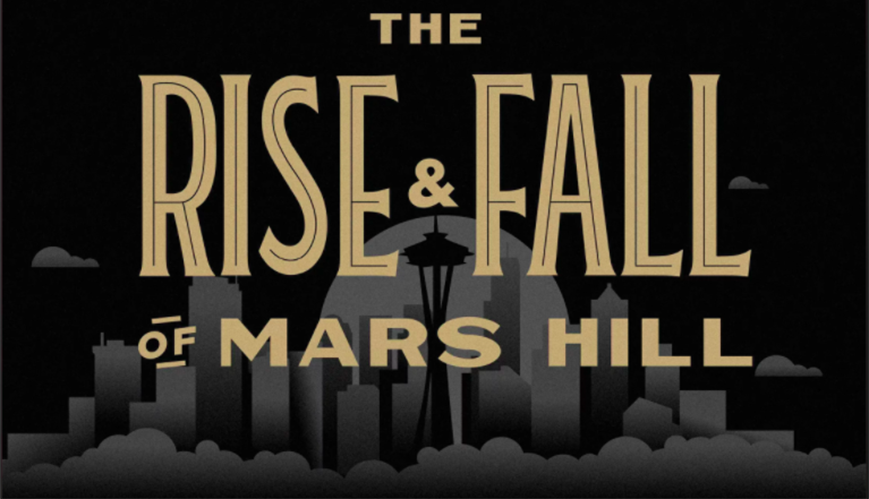 Podcast Review: The Rise and Fall of Mars Hills
18 January 2022
Seattle multisite megachurch Mars Hill was a powerhouse from its founding by Pastor Mark Driscoll in 1996. Yet, in 2014, it imploded and left thousands of lives in chaos.
Reviewed by Jessica Morris
The year was 2014, and no one and everyone was shocked when Pastor Mark Driscoll resigned from Seattle's Mars Hill Church. No one was shocked because we all knew Mars Hill had issues – one only needed to read one of Driscoll's best-selling books to see that. But after years of allegations with no consequence, Driscoll seemed to be impenetrable. So, how did he fall from the public's grace?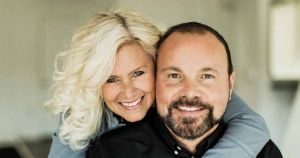 Grace and Mark Driscoll left Seattle after Mark resigned from pastoring Mars Hill Church in 2014. They have since planted The Trinity Church in Arizona.
In 2014, he was asked to step down for some time and repent by the Mars Hill board, who found him "guilty of arrogance, responding to conflict with a quick temper and harsh speech, and leading the staff and elders in a domineering manner". Instead, Driscoll resigned as an 'evangelical hero', and the church imploded, leaving thousands of people traumatised and spiritually broken in its wake.
In the time since, many stories about Mars Hill Church and Mark Driscoll have been told off the record, but some have risen to the surface. Multiple public letters were posted online, citing horrific stories about bullying, spiritual manipulation, questionable monetary practices, exorcism ... you name it. Add that to the questionable content found in some of Driscoll's sermons, books, and public encounters, and this is rich fodder for a journalist.
The rise and fall of Mars Hill Church is a very public example of Christianity abused, used, and commodified – one we've all witnessed in different forms due to being involved in church ministry on a global scale. But seven years after Mars Hill imploded, Christianity Today Director of Podcasting and writer Mark Cosper has collated the most in-depth journalistic work of the saga to date. Over more than 10 podcast episodes, each running for at least one hour, he dives into the rise and fall of a megachurch, a mega pastor, and ultimately the evangelical Church as a whole. Ultimately, he asks us to consider how we contribute to a culture that let a man and a system destroy lives under the name of God.
The research on this project was phenomenal – as a journalist, I couldn't be more impressed with Cosper's breadth of resources or hundreds of hours pouring over content. And while Cosper does have a personal stake in this story – he is a founding pastor for Sojourn Community Church in Kentucky, which ran in the semi-same circles as Driscoll – he works hard to remain unbiased. Instead, he features many interviews with people who were involved, impacted or who were peers of Driscoll. This means we are given a wealth of information and perspectives, allowing us to come to our own conclusions.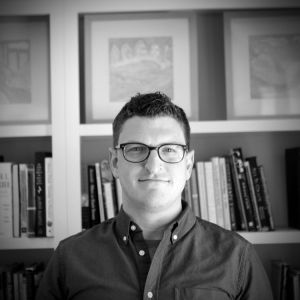 Host Mike Cosper spent a year researching and preparing for the release of The Rise and Fall of Mars Hill podcast.
It also means that, while important, this podcast can be challenging and triggering to listen to. Anyone who has experienced spiritual abuse – or any form of abuse – will identify with people in this story. And the first-hand accounts by survivors is heartbreaking and speaks of immense courage. In particular, episode four and episode 10 recount moments of sexual or relationship-based trauma or suicidality in detail, and you may need to skip ahead. Even audio of Driscoll yelling at his congregation in the introduction (yes, really) will make you pause.
That being said, if you can listen to this podcast, please do. Because while US and Australian churches are different, the similarities between church culture, ministry burnout, and how we manage ego are one and the same. If you are in any form of leadership, this is vital listening to keep you and your team accountable. As a member of the media, this drove home my need for public and personal accountability and showed how easy it is for the Church (myself included) to condone behaviours due to privilege, manipulation, wealth, fear, and power.
Ultimately, Mark Driscoll got off scot-free. Today, he pastors The Trinity Church in Scottsdale, Arizona. Meanwhile, a graveyard of people have lost their faith, experienced broken marriages, friendships, lost jobs and more due to his leadership. How much of this is Driscoll's sole is responsibility is up to the listener – and people will have varying opinions once they finish this series. After all, as some sources say (predominantly men, due to the nature of Mars Hill's patriarchal practices), some victims became abusers, enhancing Driscoll's power play while simultaneously selling out their own ethics due to fear, trauma, and manipulation.
The Rise and Fall of Mars Hill is a pivotal resource for the Church if we seek to become more Christ-like and less ego-driven. Whether you are serving, have left the Church or have even left the faith altogether, you will resonate with people in this story. It will give insight into powers and people far different from you and put a fire in your belly to fight for what's right with integrity, love, compassion, and inclusion.
Any church could rise and fall like Mars Hill, and any Christian influencer could become the next Mark Driscoll. So, what are we willing to do about it?
The Rise and Fall of Mars Hill podcast is available for free on Apple Podcasts, Spotify and the Christianity Today website.