Sheng Fang: The Place of Victory
Sheng Fang: The Place of Victory
21 February 2017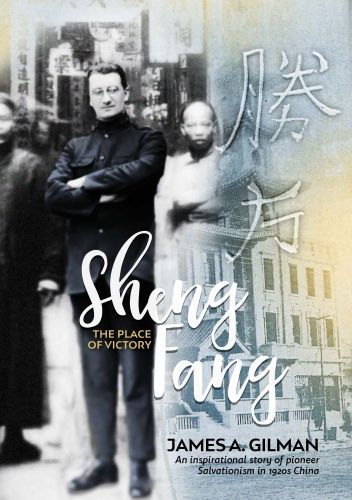 Sheng Fang – The Place of Victory by James A. Gilman is an inspirational story of pioneer Salvationism in 1920s China. Previously published in Chinese by Gold Wall Press in Beijing, this English edition celebrates the centenary of the start of Salvation Army ministry in China.
James describes himself as a "big-nosed foreign devil" set down in the middle of a Chinese village in 1922. His task was to bring the gospel of Christ to people of a different culture, language and religion in a region ravaged by flood, famine and political turmoil.
His story is one of heartache, joy, adventure, terror, isolation, fellowship, faith, doubt, the clash of cultures and meeting of minds. It is inspiring, disturbing, questioning, yet ultimately affirming the value of practical Christian ministry in the remotest regions, as well as in the most crowded of cities.
The Place of Victory is available from Salvationist Supplies in Sydney (thetrade.salvos.org.au or phone 02 9466 3257).