Streaming Review: Back to the Rafters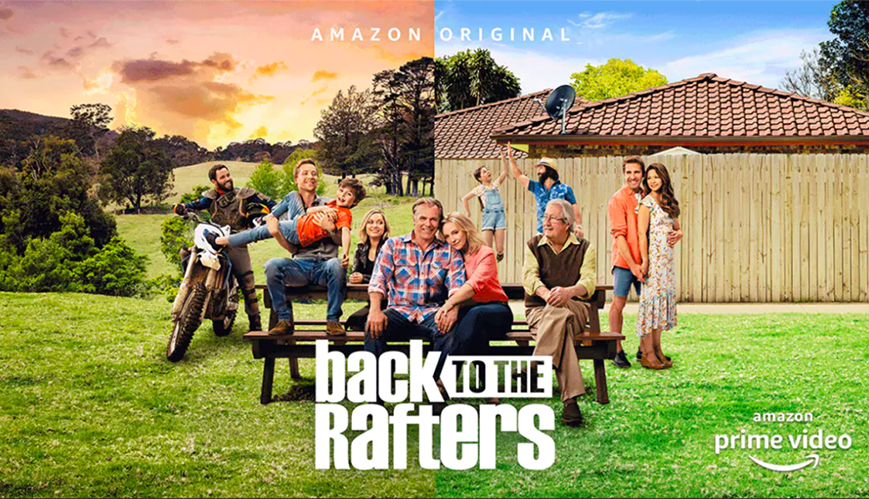 Streaming Review: Back to the Rafters
4 January 2022
The Rafter family are back – and six years after the original TV series finished, they are facing a whole new set of challenges.
Reviewed by Jessica Morris
Six years ago, the Rafter family packed up their suburban Sydney lives to travel across Australia. It signalled the end of the ever-popular Aussie TV series Packed to the Rafters, and gave us closure as Dave and Julie Rafter let go of their adult kids to start again.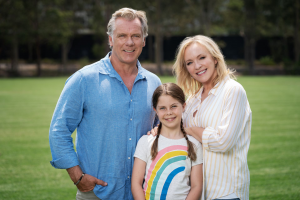 Dave and Julie Rafter reach a crossroads in their life – and relationship – while raising nine-year-old daughter Ruby.
Like all good TV shows, we now have a sequel to the Rafter's saga. The spin-off TV series Back to the Rafters is available exclusively on Amazon Plus, and it is utterly relatable. And it's not just because I am in the same stage as life as the Rafter children – well, at least the three adult ones anyway (don't forget, baby Ruby is now a precocious nine-year-old). The relatability comes from seeing the highs and lows of a changing world – and age – on the TV screen.
For starters, Julie (Rebecca Gibney) and Dave (Erik Thompson) are having marriage difficulties. And after being wed for 35 years, the decision to settle in a small town or return to Sydney has become a deal-breaker. Then there's Grandpa Ted (Michael Caton). He is now living in a care home and lives with severe dementia. The way this mirrors real life is heartbreaking – and the ramifications of this on Ted, and the wider family, is tenderly played out.
The kids are also in a state of flux. The oldest, Jess (Georgina Haig), has long lived in the USA but is keeping a secret from the family that unravels during a work trip. Then there's Ben (Hugh Sheridan) who, after the loss of his first wife, has remarried and now runs a café. The couple has tried and failed to have a child by IVF multiple times, and wife Cassie (HaiHa Le) isn't sure she can try again.
Ben and Cassie are the most stable of the kids (questionably), so when brother Nathan's (Angus McLaren) apartment literally falls apart, he and his young son move in with them. And then, of course, there is the youngest Rafter, Ruby (Willow Speers), who is a passionate artist and environmental activist – the equivalent of an Australian Greta Thunberg if you will.
Over six episodes, each character goes through their unravelling – causing them to reevaluate their course in life, their relationship with family, and where they truly belong. And whether they are trying to recreate old memories to save a marriage, are attending therapy, have gone viral on social media, or are having a drunken breakdown, they always end up at the same spot – in the arms of their family.
Back to the Rafters is a timely, compelling and believable chapter in the life of the Rafter family. The gravity of the issues is held equally with humour, and it's delightful to see where supporting characters are now.
Back to the Rafters is rated PG 14 and is streaming now on Amazon Prime.