Streaming Review: Clouds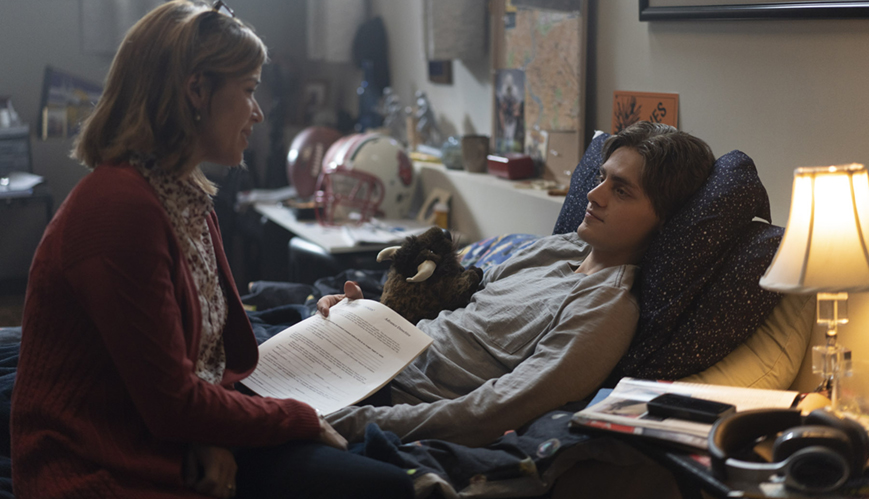 Streaming Review: Clouds
24 November 2020
Clouds explores how a family navigates with nuance, wit, and integrity the terminal illness of child. Pictured here, Zach's mother (Neve Campbell) and Zach (Fin Argus) talk about his funeral arrangements.
By Jessica Morris
In December 2012, the song 'Clouds', written and performed by 17-year-old Zach Sobiech, made its way across the world.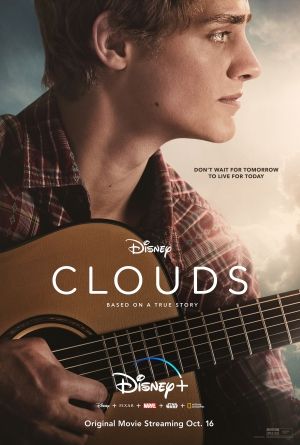 It wasn't just the jovial melody that caught people's attention, it was Zach's story that earned him a place in their hearts. Today the song has more than 15 million plays on YouTube, and spawned a book by his mother.
So why are people still talking about Zach Sobiech in 2020? Zach was battling a rare form of bone cancer called osteosarcoma. And he recorded this song with just months left to live. He passed away in May 2013, but 'Clouds' continued his legacy. And seven years later, his story has made it to Disney Plus, the mega media company's subscription streaming platform.
Under the direction of actor Justin Baldoni, who actually visited Zach and recorded a documentary about him prior to his passing, we are provided with a multilayered and heartfelt depiction of the last years of Zach's life. And the best part is that his family were directly involved, which means their Catholic faith plays an integral role in the foundation of the film.
This comes to light most prominently at the start of the movie, where Zach, played incredibly well by Fin Argus, and his mother, played by Neve Campbell, travel to Lourdes, France, to be baptised in holy waters. Were they hoping for a miracle healing? A life-changing experience before Zach passed? It doesn't really matter, because we see this small moment exhilarate the teenager into a short life lived with a profound purpose.
Soon after, he starts putting music to his own songs and under the encouragement of his lifelong friend Sammy Brown, they form a band called A Firm Handshake and are signed to a record label. It's an extraordinary story – one right up Disney's alley, but what drives the film is the authenticity in the acting.
Argus encompasses Zach, carrying his 'class clown' heroism, while wrestling with the need to push everyone away due to his impending death.
Sabrina Carpenter plays Sammy with integrity and nuance, shifting behind an emotional glass wall and breaking it down at just the right moments.
As Zach's parents, Campbell and Tom Everett Scott carry the load of parenting a child with terminal cancer and battling to make their marriage work.
And Zach's girlfriend, Amy, played by Madison Iseman, provides us with the perfect mirror to understand the solitude, grief and intensity of young love that knows it has to end.
If you're looking for a movie with a message, that is well acted and delivered with emotional integrity, Clouds is up there and, for me, exceeds The Fault In Our Stars and I Still Believe. Bring the tissues, but also bring an expectation of hope. Zach's legacy is still changing lives, and you're about to see why.
Clouds is rated PG for brief strong language. It is available now on Disney Plus.