Streaming Review: Obi-Wan Kenobi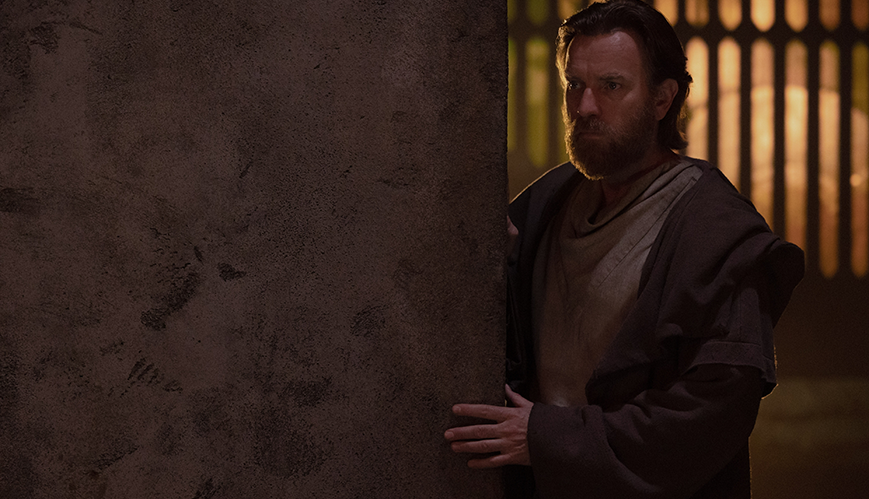 Streaming Review: Obi-Wan Kenobi
6 August 2022
Obi-Wan Kenobi (Ewan McGregor) in Lucasfilm's Obi-Wan Kenobi, exclusively on Disney+. © 2022 Lucasfilm Ltd. & ™. All Rights Reserved.
Reviewed by Louise Mathieson
There's something irresistible about a peek into the missing years of favourite movie heroes. Like many major franchises, Star Wars continues to satisfy fans by embracing a universe of spin-offs, including their recent limited series Obi-Wan Kenobi.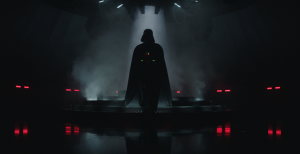 Darth Vader (Hayden Christensen) in Lucasfilm's Obi-Wan Kenobi, exclusively on Disney+. © 2022 Lucasfilm Ltd. & ™. All Rights Reserved.
The trend of intertwined stories with multiple viewer entry points makes avoiding spoilers more complex – but it gives little away to say that Kenobi has all the edge-of-your-seat escapes, clever twists, and epic lightsaber duels one could want. Yet, this series moves beyond thrilling action set pieces to explore deeper questions that resonate not only in galaxies far, far away but in our own experiences.
We begin again on Tatooine, 10 years after The Revenge of the Sith, with the titular character (Ewen McGregor, in top form). This, however, is not the Obi-Wan we were looking for. Keeping an extremely low profile, 'Ben' works as a labourer, broods over the young Luke from a distance and isolates himself from relationships – even resolutely resisting any 'force' connection.
Enter the brutal Inquisitors (Rupert Friend, Sung Kang), hunting down the last scattered Jedi. Among them is the volatile Third Sister, Reva (Moses Ingram), fixated on delivering Kenobi to Darth Vader. When they arrive on Tatooine, Ben retreats further until he receives an urgent plea from his old friend Bail Organa (Jimmy Smits). A desperate rescue mission pushes him to leave the planet and risk exposure.
Along the way, Ben encounters Haja (Kumail Nanjiani), a quirky and conflicted scoundrel; courageous Rebel leader Tala (Indira Varma) and, of course, the young Leia, superbly played by Vivien Lyra Blair. A perfect counterpart to Carrie Fisher's famous Princess General, Blair nails the mannerisms and personality of Leia as she surely was at 10.
Rescuing and journeying with the precocious young Leia helps awaken Obi-Wan's recommitment to his Jedi calling. His horrified discovery of Anakin's survival in the person of Darth Vader (Hayden Christiansen/James Earl Jones) forces him to revisit their troubled past, as their intertwined present leads to a dramatic conclusion.
As a well-crafted adventure, Kenobi is thoroughly entertaining. Yet, it also paints a landscape where dilemmas of responsibility must wrestle with obsession, as characters face pride and weaknesses along paths to redemption. These are familiar scenarios for many people of faith; we, too, often discover that surrender can lead to victory where struggles cannot, that banding together in weakness can prove stronger than arrogant independence and that mercy can triumph over revenge.
Obi-Wan Kenobi is rated M for mature content and violence. Streaming now on Disney Plus.
Louise Mathieson is the Worship Arts Coordinator in Queensland