TV series review: The Loudest Voice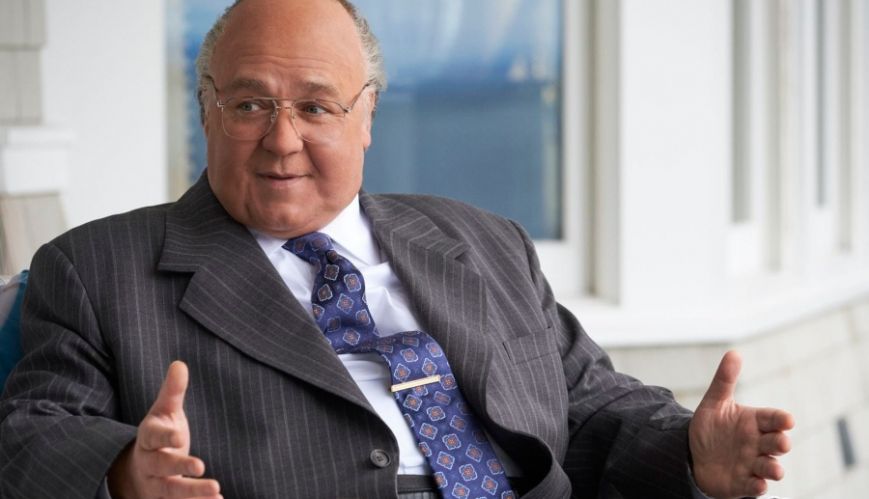 TV series review: The Loudest Voice
19 October 2019
Russell Crowe plays Roger Ailes in The Loudest Voice.
By Mark Hadley
The loudest voice is a seven-part series chronicling the rise of one of American conservatism's most infamous demagogues.
Roger Ailes, played by Russell Crowe, was a television-producerturned-political-advisor who partnered with Rupert Murdoch to create the Fox News Network, honing the platform to counter left-wing news and court the loyalty of a conservative middle class.
But what can Australians learn from a show set so far away? Christian viewers won't have any trouble condemning Ailes' actions. Beyond that, though, the immediate temptation will be to draw parallels with rightwing politicos this side of the equator.
They wouldn't be entirely unjustified; Rupert Murdoch's conservative agenda has flourished in southern as well as northern soils.
However, that would overlook two important points. The first is that the series is to some degree a leftist take on the right's sins. The second is that progressive pundits arguably hold more sway in the Australian news media, and the same devil might simply be wearing different colours over here.
Besides, confining the criticism to media newsrooms conveniently lets you and me off the hook. What makes audiences hunger for Ailes' downfall is a personality that's familiar to both sides of politics and found in every workplace.
Crowe's character is a bully. He muscles people into seeing the world his way and threatens those who disagree, exploding when challenged.
He is a 'self-made man' who is convinced of the value of his own opinion. But he isn't right, just louder – the loudest voice in the room.
And that should give even Christians pause for thought. It's so easy to walk in Ailes' footsteps. We can make a habit of mentally rewriting and rehearsing our stories so that we are always the victims.
Pursued in the media and criticised by an ungodly culture, our self-righteousness can be so personally comforting and powerfully justifying, that we can easily find ourselves mocking our opponents while demanding 'fair treatment', and comparing ourselves favourably to the world around us, while leaning on our car horns.
The Book of Ecclesiastes was written by King Solomon, the wisest man in the ancient world. His approach to anger is as stark as it is accurate: "Anger resides in the lap of fools" (Ecclesiastes 7:9).
The believer who makes a home for anger in their lives is a fool, because anger leads to foolish behaviour. Pastor Ray Galea is a passionate advocate for the Gospel, who is well aware of where unchecked passion leads.
He once warned a conference I was attending, "Your anger is always worse than the thing you're angry at." And he has been right too many times than I'd like to count. Anger at others' failings has often revealed the worst side of my character.
Yet anger is as addictive as it is enticing, and it threatens to surface at a moment's notice because its roots lie in our refusal to be content with what God provides. Loudly expressed or silently seething, it flows from our frustration.
We are angry because the world isn't the shape we want it to be. Yet the same Bible that makes room for Ecclesiastes also adds a frank reality check. We need help to become satisfied.
We need to deflate our egos and apply to the only one capable of reshaping us: "What causes fights and quarrels among you? Don't they come from your desires that battle within you? ... You covet but you cannot get what you want, so you quarrel and fight. You do not have because you do not ask God" (James 4:1-2).
The Loudest Voice is rated M and is now screening on Stan.