A new start in life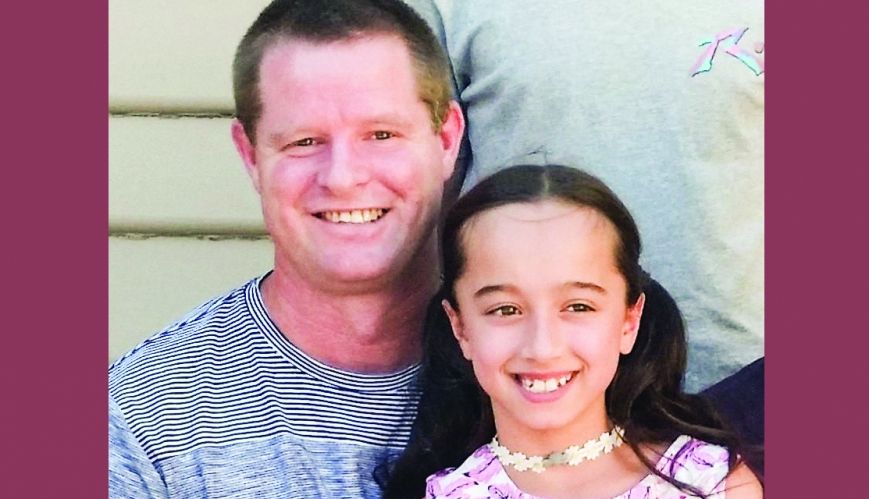 A new start in life
Jeff Watts with his daughter, Madelyne.
By Jeff Watts
Using drugs for me was just normal. It was something I had done from a young age and thought I would always do.
But the reality was that I was stuck in a 20-year cycle of destructive behaviour that destroyed many years of happiness for myself and those around me.
Addiction took me to a place I never thought I would go and turned me into a person I never thought I would be. It took losing everything I held dear and everything I owned to see it for what it was, and to make the decision to stop.

But wanting to stop wasn't enough. I felt powerless. I felt the most afraid and alone I'd been in my whole life. I kept spiralling down to a place of despair, hopelessness and wanting to end it all.
In hindsight, hitting rock-bottom was a gift. It allowed me to let go, to surrender, and the relief and release I felt provided a spark of hope. This is where my recovery journey really began and it went well for a while until I realised that trying to engineer my own transformation wasn't going to work.
My next experience of surrendering was my self-will and pride. I realised I needed the support of others. This gave me direction and clarity, but after a while it was apparent something was still missing and I would relapse yet again.
A chance meeting with one of the staff from The Salvation Army START program (for people with addictive behaviours) changed everything. I was invited to attend the program and immediately felt welcomed and accepted, something I hadn't experienced in a long time.
The START program gave me hope for a new start in life. It was a community that carried me until I started to believe and have faith in myself; a community where I was free to be honest and open about what I was experiencing, with no judgement. These experiences helped soften my heart and heal me.
The process of recovery gave me a desire to give back; to help others also experience this freedom. I studied in the field of AOD (Alcohol and Other Drugs), returning to the START community for my practical placement then staying on as a volunteer. This year, I was given the chance to work with the START team.
During my recovery, I was challenged to explore the concept of God and what this might mean for me. There was no dramatic conversion; it was more of a gradual letting go of my limited and unhealthy image of God and, with the guidance and support of The Salvation Army community, I began to hear the Good News in a constructive manner.

I was introduced to Bible study and began attending church regularly and today this is the cornerstone of my spiritual practice. It is of great importance to me to continue to seek and strengthen the relationship I have with God and to be open to him to work his wonders through me.
Along this journey there have been many profound experiences and life-changing moments, but the biggest impact has come from getting to know God.
To know God is at work in my life today and that he has a plan for me gives me comfort, and I am willing to hand it all over to him.