Turnaround for Tom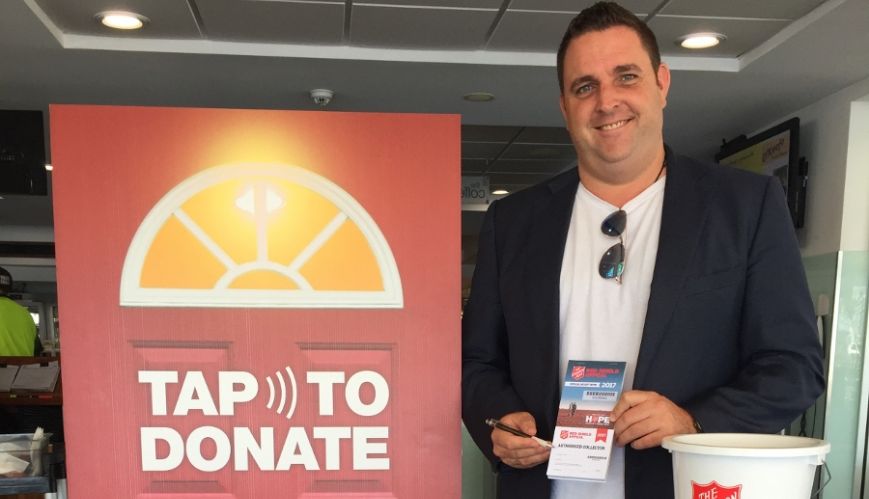 Turnaround for Tom
I moved out of my happy home in the UK when I was 17. Living in London, I dabbled with cocaine and drank a fair bit. I got married, and when my wife got pregnant, we stopped drinking and smoking.
In 2003, and now living in Australia, I got into real estate. I was clean from drugs, but still enjoyed the occasional drink.
In 2006, my wife and I moved to the Gold Coast where I was working in a high-profile real estate office. I was successful at my job and enjoyed many social engagements and parties as part of it.
There were a lot of opportunities to have fun if you were making decent money. We also co-owned a restaurant on the Gold Coast and my wife was working hard there.
Through a mixture of a good social life and her working hard, we didn't see each other much.
Our children were seven and five – a daughter and a son. The loneliness of not seeing my wife made it easy to go out more – it was never her fault, it just made it easier.
At first it was social events every Friday, then it became midweek as well. I was enticed back into cocaine. It was a social thing but over the years I got more involved, not realising I was taking more of it.
My wife had no idea what I was doing. It got to the point where I was choosing to get drugs on my way to, during and after work.
I didn't realise I had surrendered to the drug and couldn't stop myself. That's the insanity of addiction. My real estate sales had gone down and I was taking cash from my wife's purse to fund my habit.
Ultimately, she challenged me to tell the truth so we could get through it together. My lowest point was when I stole from my then 13-year-old-daughter.
She would save her money in her glass jar. I would take money out and put less back. When she realised it was me taking it, she let out the biggest cry I have ever heard. My daughter then stopped talking to me. I was so ashamed and, for the first time, I realised there was a problem. 
It was then that my wife connected me with a friend. We chatted and he told me they knew what was going on. He said he knew where to take me: Turning Point, The Salvation Army's admissions and assessment centre (at Southport) for people suffering addictions to alcohol, drugs and gambling.
It was the day my life starting improving. I went to Fairhaven, The Salvation Army's drug and alcohol rehabilitation centre (at Mt Tamborine), and they embraced me with open arms.
I felt a massive weight lift off my shoulders. My case worker, Jeff, guided me though the eight-month program and helped turn me back into a person that believes I can be a father again.
All the staff at Fairhaven are amazing. Without that place I would be still be where I was – no relationship with my wife and my kids wouldn't be speaking to me.
I still have challenges but I am looking forward to life again. I am rebuilding my relationships with my kids and my wife.
I am more grateful every day to God, to The Salvation Army and to everyone who has helped me.
I want to help other people now and show them that there is always hope.