Movie review: Shazam!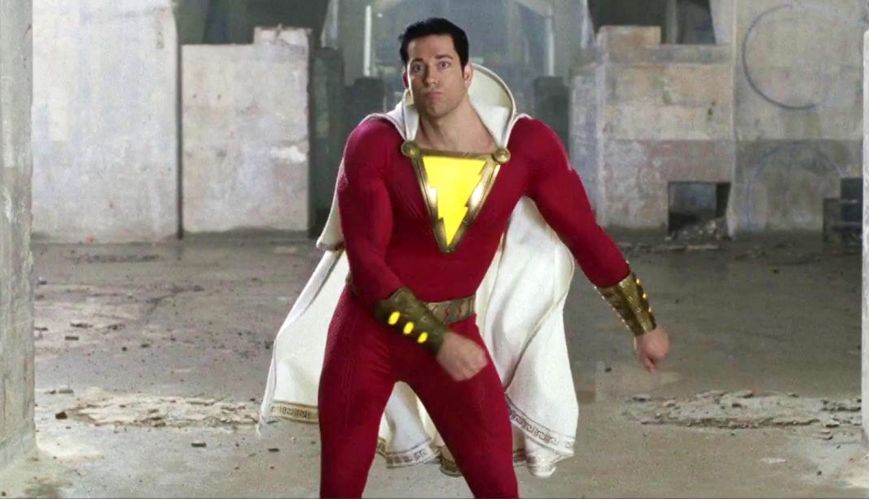 Movie review: Shazam!
Now available on streaming television, Shazam! offers a clear understanding of how to admit your need for help in troubling times.
By Mark Hadley
We're living in troubling times, no doubt. Including for film reviewers. The COVID-19 crisis has led to the cancellation of multiple releases, as well as the closing of many cinemas. With sporting events and social gatherings also stopped, families are likely to find themselves with a lot more time together. Thankfully, streaming television means there are still plenty of good ways to put it to use – beginning with Shazam!
Released last year, Shazam! recently made it to the loungeroom courtesy of streaming giant, Netflix. Billy Batson, a ward of the state, has run away from multiple foster homes. As a child, he got lost at a carnival and has been searching for his mother ever since. What Billy finds, though, is a wizard who gifts him his ancient powers. Billy is destined to combat a villain determined to release the demonic 'Seven Deadly Sins'. Unfortunately, Billy is largely unaware of his new abilities, let alone how to use them. His new foster brother Freddy is a comic-book obsessive and keen to help. But can they discover how to be 'Shazam' in time to save the day?
As far as safe viewing goes, you can rest easy. There is some mild language and bleeped over expletives, but no sexual content or significant violence. Shazam! is easy-access superhero fun much like Spider-Man: Homecoming. What it does offer, though, is a clear understanding of how important it is to admit your need in troubling times.
Not to spoil the storyline, but Billy's search for his lost mother does not end well. As Shazam, Billy passes on this embittered advice to his foster-sister:
Shazam: Don't be so worried about everyone else. Always look out for number one. Gandhi said that.
Mary: I don't think he said that.
Shazam: Yeah he did. Or someone wise. It might have been Yoda ... look the point is, you do you – families are for people who can't take care of themselves.
Billy believes people are better off when they put themselves first, much like those who've hoarded everything in sight during COVID-19. Yet the truth is, it will take a communal response to this crisis to avoid individual tragedies. So, Billy is right. Families are for people who realise they can't take care of themselves.
Our best examples of humanity have emerged when we've realised we're in this together and help others. One step better, though, is realising we're not just the helpers. We also need help. This is what Jesus was getting at when he told the Pharisees (a superior bunch from first-century Palestine), they'd never get the help they needed so long as they just trusted themselves:
Jesus told them, "It is not the healthy who need a doctor, but the sick. I have not come to call the righteous, but sinners." (Mark chapter 2, verse 16, New International Bible)
Only people who realise they're sick look for a doctor. In this case, the virus Jesus is referring to is sin – that personal rebellion against God that says we can live in his world but do without him. There's a consequence for thinking that way, but there's also a cure. The problem is, like COVID-19, you've first got to admit you're sick. Like Shazam!, when we know we can't care for ourselves, we're finally ready to receive the care we need.
Top 10 family TV viewing
The Incredibles - PG (Disney+)
Fantastic Mr Fox - PG (Prime Video)
Wonder - PG (Stan)
A Series of Unfortunate Events - PG (Netflix)
Babe - PG (Foxtel)
My Neighbour Totoro - G (Netflix)
The Adventures of Tintin - PG (Netflix)
Matilda - PG (Netflix)
Bluey - G (Disney+)
The Iron Giant (Netflix)