Salvos schools adapt to online education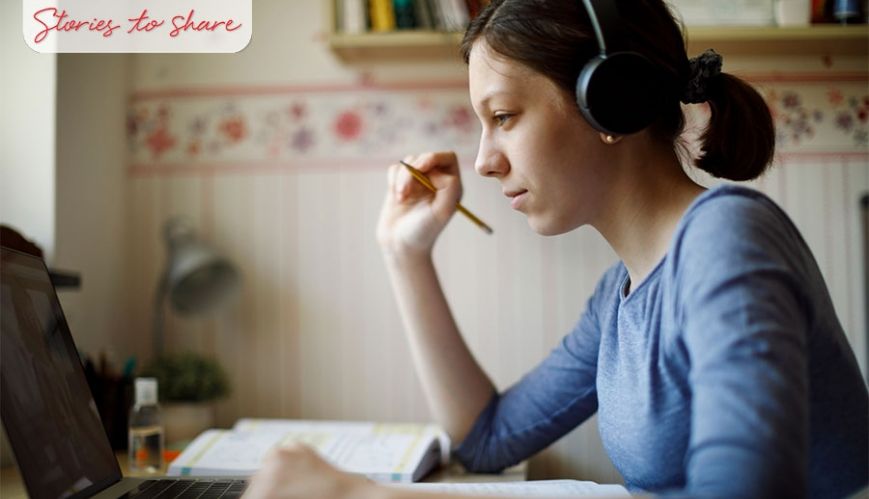 Salvos schools adapt to online education
The Salvation Army has continued its education to vulnerable young people throughout the COVID-19 pandemic. (Getty Images)
By Holly Reed*
Like all schools across the country, The Salvation Army's alternative schools in Queensland and NSW had to swiftly adapt their curriculums and learning plans to be delivered online. And while motivating any young person to stay on task during remote schooling can be a challenge, ensuring vulnerable and disengaged youth continue to stick to their goals while learning off-campus has been vital.
"Students with complex needs and trauma histories need a school environment that is consistent and predictable," says Thomas Austin, State Manager for Youth, NSW.

"Some of the risks associated with disruption on this scale include long-term disengagement from education, mental health issues, family and relationship breakdown and isolation. The long-term disengagement from education is particularly concerning, as we know from the abundance of research that educational attainment is a key predictor of success in later life and a key protective factor against poverty."
Recognising the risks in interrupting schooling for vulnerable young people at this time, the decision was made by leadership to transition to a flexible online learning approach rather than suspend the programs until on-campus classes could resume.
"We are very pleased to be able to continue to provide education and training to some of our most vulnerable young people," says Lieut-Colonel Lyn Edge, Secretary for Mission.
"We have been able to offer them distance learning and provide social interaction through a range of social media. Distance learning has assisted us to keep connected and to support our youth as they learn to live and connect in different ways."
Alternative education helps fill the gaps
The Salvation Army runs independent schools for young people who benefit from a different learning model to mainstream schooling. These include the Oasis College in Sydney, the Youth Outreach Services (YOS) in Queensland (operating campuses at Spring Hill, Goodna and Lawnton) and programs for students in Years 8, 9 and 10 at the Tom Quinn Centre in Bundaberg.
Along with vocational and academic training, teachers and youth workers also assist young people to address other barriers to independence, such as housing, learning to drive, physical and mental wellbeing, nutrition and more.
The Tom Quinn Centre in Bundaberg, Queensland.
Many of the students have limited family and support networks and often rely on the colleges for cooked meals. Social connection is also an important aspect of the program, thereby making remote learning and social distancing an even greater challenge.
"The relationships between students and school staff within a special assistance school is key to successful learning," says Thomas.
"In my experience, there is a small window of opportunity to build a relationship that comes along every now and then. When communicating remotely it is more challenging to find these small windows of opportunity." 
But for some young people with histories of mental illness, attending classes was adding to their anxieties, as they feared contracting COVID-19. For these students, learning while staying home has helped ease their stress.
With the entire program moved online, teachers, youth workers and students have been connecting through platforms such as Google Classroom. Daily support is being provided through phone contact to ensure progress and wellbeing. Students have also been loaned laptops and given learning packs with guidelines on how much work is expected each day.
"We are trying to provide something that resembles the normal school day," says Thomas. "Consistency and predictability is incredibly important with our student group."
Practical learning put on hold
With so much of alternative education based on developing practical skills for work placement, the suspension of hands-on training to concentrate purely on academics is a genuine concern.
YOS, Tom Quinn and Oasis College run a variety of vocational programs with on-site kitchens, cafes, workshops and nurseries across the various locations, providing real work experience and qualifications in fields such as hospitality, construction, conservation and horticulture.
"[Practical work] was one of our primary tools to engage with these young people because they don't traditionally work well in an academic setting," says Rish Lefterys, State Manager for Youth, Queensland.
"If you have a young person with ADHD, you're usually much more successful in engaging them if they're learning through physical actions. Getting them to sit down and read is much more challenging than getting them to plant a bunch of plants."
With uncertainty around the way schools across the country will operate in a post-COVID-19 Australia, the primary aim has been to keep these young people engaged until medical advice allows a practical return to the classroom environment.
"My secondary aim is to actually benefit out of this," says Rish. "Where we will be able to reach young people in a variety of ways in the future.
"It has allowed me an opportunity to actually push for distance education to become a part of the curriculum so that we have that option for young people who are too anxious to go to class or who's behaviour means they have to be excluded from class."
Oasis College in Sydney returned to learning in person on 11 May.