Am I my brother's keeper?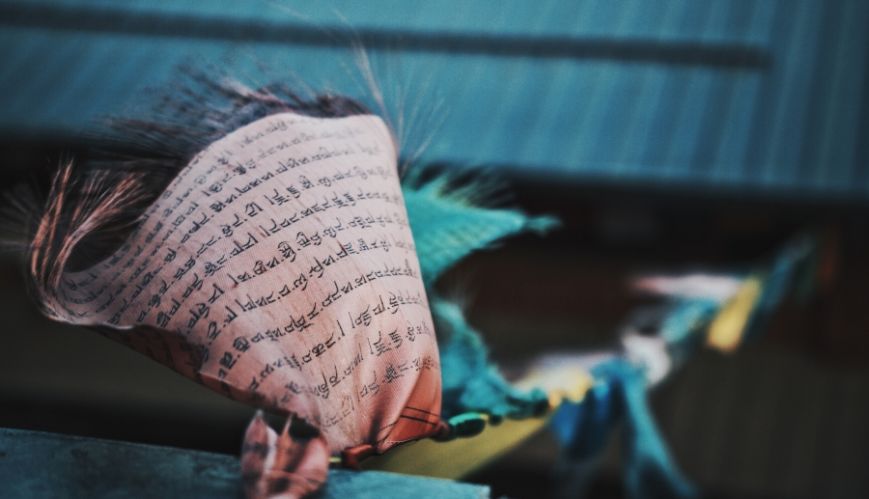 Am I my brother's keeper?
9 July 2019
Photo: Kychan
By Olive Lucas
Musing is surely an age thing. it's easier to recall the 'good old days' than the immediate past.
Growing up in a small country town in the 1940s and '50s, carefully parented, sheltered and with distinct Salvation Army Orders and Regulations to guide my spiritual development, my Christian journey began.
I listened with awe at the seemingly vibrant spiritual life so often testified to by older comrades who spoke of radical conversion and sanctification.
I learnt that I needed to be in the world but not of the world. But what world?
My worldview was naturally restricted, but extended when I heard stories from missionaries freshly home from the colonies, talking passionately about 'natives' and 'little brown babies'. Strangely, I was drawn.
The 'wireless' opened to me the outside world of drama, music and international affairs. The events of India's partition and independence caught my attention, sowing the seed for events that were to significantly impact my life.
Travel, and connecting with my British roots, opened up the world to me, raising questions about faith, social life and values. People think and act differently according to their conditioning and exposure.
An introduction to Islam and Buddhism and other faiths, through my Salvation Army officer appointments to India, was part of my growing awareness of accident of birth. In the early days of The Salvation Army in India, many thousands were converted to Christianity as communities.
No doubt as individuals there were those who were true believers, but I have sometimes wondered about those who simply conformed. Australia's culture is profoundly enriched by the arrival of migrants and refugees.
I'm privileged to be a volunteer English language tutor, coming in contact with hundreds of students who bring a background of religious persecution, war damage, physical privation and insecurity.
Their stories would melt the heart of those who fear that our country will be 'taken over' by foreigners. My heart was joined to an older Somali lady who sat in class quietly crooning a Somali melody, oblivious to the students around her.
Maybe she was thinking of the cattle she had left behind on the arid plains of her beloved country, present in body but far away in spirit. Her worldview was so different.
A young mother, newly arrived from Rwanda with her little family, told me of witnessing the atrocities of the genocide in that battered country 20 years ago. The violence of that horrific experience is permanently imprinted on her mind. I can be part of that healing as her worldview is shifting.
A boy soldier, stolen from his family in South Sudan and forced into a tribal civil war, eventually found his way to Australia. Many members of his extended family remain languishing in a refugee camp in Kenya.
I think about the gentle Tibetan Buddhist monk who trekked over the Himalayan mountains into the refuge of India. How wonderful for him to eventually find sanctuary in Australia after fleeing the oppression of Chinese occupation of his country. Here he faces the challenges of a new language and Western culture with courage and determination.
The question of Australia's intake of refugees and asylum seekers is valid and vexed, threatening our precious standard of living and challenging our self-centredness.
Are we willing to make sacrifices in order to share our generous resources and freedom? All these dear people have stories dominated by painful memories. Again, accident of birth? Where is justice? Doesn't the hierarchy of needs apply to them too? Physiological safety, belonging, sense of self-esteem, self-actualisation?
In a foreign environment, as a new, young widow, my worldview took me to the Himalayan mountain range in the far north of India.
On a clear afternoon, I sat numbed, alone and in tears on what seemed like the top of the world. Snow peak after snow peak transported me. For a while I soared above the mysteries and unanswered questions of an earthbound soul, to the silence of eternity.
That moment would have been an easy transition to the place that is 'fairer than day' where the worldview is exquisite.
But back to The Salvation Army that shaped me all those years ago in that small country town, and set me on a God trajectory. I'm glad there is revival in our mission, to fight injustice, poverty and oppression. Perhaps materialism, self-centredness and arrogance should be added to the list.
The questions of who am I, what am I here for, of what consequence am I, remain. I can filter these questions through the lens of the big picture, and the impact of sharing life with people whose culture is in complete contrast to mine, but also with a faith nurtured initially in a Salvation Army setting, now enriched by broader Christian expressions and a multicultural environment.
All will be resolved when the faithful join the thousands and thousands around the Throne, wearing white robes, both black and white faces gleaming. The worldview will be stunning.
But the question and the challenge remain, posed in the words of the scripture: Am I my brother's keeper?
It's difficult to answer in our Australian culture of protected individualism. Will our conscience and reason allow us to be generous in thought and action?
Lieut-Colonel Olive Lucas is a retired Salvation Army officer who attends Stafford Corps in Brisbane.