Creating a rhythm of prayer around the territory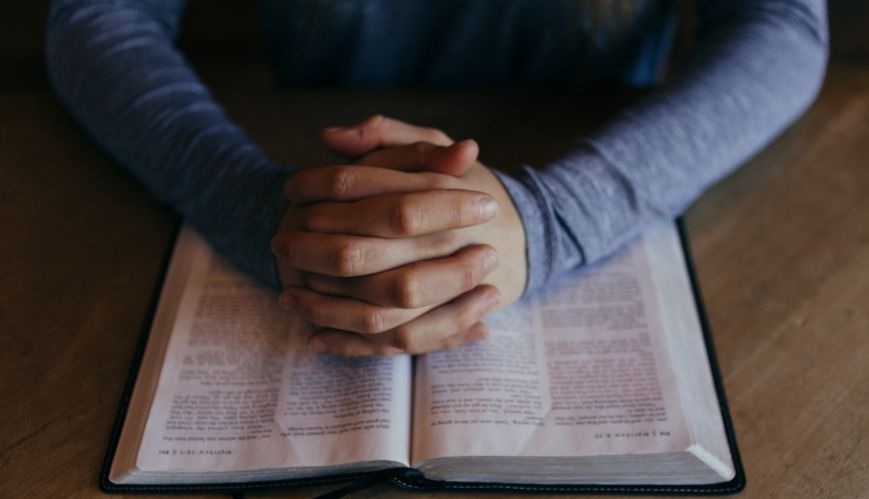 Creating a rhythm of prayer around the territory
23 August 2021
The theme for the territory's season of prayer, which will be held until 12 September, is 'God is seen when we are one'. Image: Patrick Fore on Unsplash
By Barry Casey
'God is seen when we are ONE' is the theme for our territory's season of prayer over the next 21 days.
The foundation piece for this time is Jesus' final prayer in the garden of Gethsemane, found in John 17, and in particular, verse 23: "I in them and you in me, that they may become perfectly ONE, so that the world may know that you have sent me and loved them even as you have loved me" (ESV).
Commissioners Janine and Robert Donaldson have called us to prayer because through our unity and sense of oneness, those on the margins and those in our communities will be drawn to the one true source of unity – Jesus.
In the planning for this significant prayer focus, we aimed to give individuals and communities the opportunity of following a 'daily prayer rhythm'. To do this, we have provided three tools to use each day: 
A prayer guide, which includes the weekly/daily themes and prayer points to assist people in their daily praying. This prayer guide has also been translated into Korean and simple Chinese.
Every morning, people can access one of the 'Sit down with Jesus' prayer series videos (produced by Major Peter Farthing) via the MySalvos website. These videos teach many different aspects and forms of prayer.
An opportunity to engage in a national 'Daily Evening Prayer' meeting. This is an interactive online prayer gathering that anyone can join. They will be led by key leaders, including our Territorial Leaders and people from a cross-section of mission expressions from around the territory. Special meetings for children will run for 30 minutes and at 7pm AEST, 6.30 ACT, and 5pm AWST. Daily links to access the prayer meeting can be found on the website.
These resources, along with many others, including a theme song 'See the Son', and families/children's resources, can all be found on the official website: https://my.salvos.org.au/god-is-seen-when-we-are-one/
As our Army engages in this season of prayer, may God give to us discernment, wisdom, and a strong sense of unity and oneness as we listen to his voice above all others, and may the outcome be that others will see Christ in us.
Barry Casey, with his wife Ros, are the Australia Territory's Secretaries for Spiritual Life Development